Join Microsoft Dynamics 365 Toledo for our virtual kick off event, on April 13th at 10 AM (EST).
Don't miss this great opportunity to join a local Meet-Up of Microsoft Dynamics 365 Business Central end-users and professionals to learn how you can better achieve your business goals with your Business Central solution!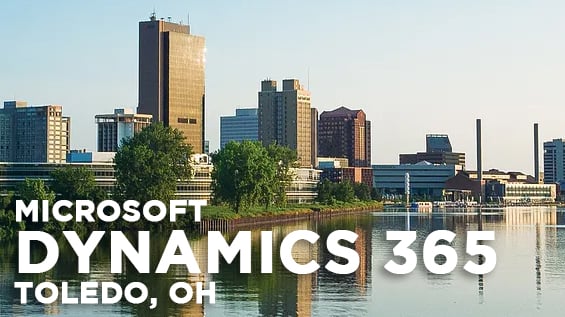 Microsoft Dynamics 365 Toledo is a local Meet-Up group of the Dynamics User Group (DUG). DUG is a FREE Dynamics 365 Business Central, Power Platform user group that empowers everyday users, administrators, and developers with the tools and information they need to excel in their professions.
This meeting will feature a presentation on Microsoft Customer Voice, by Mary Malone from Innovia Consulting.
Customer Voice Brings You the Survey Feedback You Need.
The first step to improving something is to learn what can improve. Every business today operates in what has been called a customer "experience economy." In this model, companies that pull ahead of the competition don't do so by offering the lowest prices or the most advanced solutions; they differentiate themselves by how the customer interacts and does business with them—both interpersonally and technologically.
With this new paradigm, it's no surprise that feedback has become a treasured commodity, and one of the most cost-efficient and successful ways to gather that data is through surveys with Customer Voice.
After the presentation.
we will follow up with a round table discussion on our Toledo group's content, agendas, and frequency.
Bring your questions, and expect to learn a couple of things. We hope to see you at our virtual kick off.
If you have any questions about this event please contact Holly Kutil.