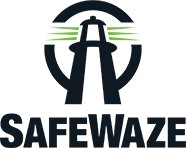 SafeWaze manufactures high-quality safety harnesses and other fall protection equipment to protect workers in a wide range of industries. The company has been in business since 1993 and is based in Concord, NC. It sits at an ideal spot among its competitors of being small enough to know its customers while being large enough to provide great selection and fast fulfillment.
Enabling Technology
Challenge
Over the past several years, SafeWaze has grown quickly into a leader in its market. With high-quality products and excellent service, it fills a critical need supplying other businesses with what they need to do their work safely.
All this growth came with a cost, though. With more and more volume, customers, orders, products, employees, and other indicators of scale, SafeWaze's ability to keep accurate data accessible in a single system started to buckle.
All SafeWaze's operations were being run from the desktop version of QuickBooks. As they scaled up, their usage of this software exceeded the purposes for which it was designed and, unsurprisingly, it no longer met their needs. They stood at a critical juncture where implementing an ERP system became foundational to their ability to keep growing.
They needed a system that could:
Aid with production planning by pulling real-time data in the background.
Automatically limit various operations to set policies, such as minimum order quality.
Provide key business metrics to help make informed decisions.
Tie one customer to multiple rep groups for proper sales attribution without constantly changing the account.
SafeWaze came to Microsoft Dynamics 365 Business Central after considering both where they were and where they needed to be. Not only was Business Central within SafeWaze's current budget, but it had the capabilities that companies many times larger also needed.
The team saw that investing now would carry them a long way into the future.
Solution
SafeWaze learned about Innovia from another customer who had used them for a Microsoft Dynamics NAV installation. Starting at the very first call, SafeWaze found that Innovia's team members all had a schedule and followed up to get things done.
After first making contact, Mark Kane from Innovia came on-site with SafeWaze and interviewed all its departments, from finance to customer service to sales and more. Taking the time to understand what SafeWaze was doing and where they needed to move in the future, Innovia was able to recommend Business Central SaaS, as well as Jet Global for reporting and Insight Works to help with their inventory and warehousing operations.
After launching their Business Central system, the team found a challenge where they wanted to be able to send emails through the system on an individual basis. On the base configuration, all emails regardless of who requested them showed as coming from a single person. They wanted to be able to send from individual email accounts so that if customers responded they would reach the right person.
Innovia had a working solution in place for them within five days! Finance Manager Rob Zuccarelli comments that fixing this issue quickly got the team excited because they were "already working within a new system so they had concerns about being able to communicate effectively. By removing this hurdle, our teams gained confidence using Business Central early on that has carried forward."
Results Achieved
Gone are the days of fighting with a system not designed for their type of operation and scale. With Business Central, all SafeWaze's operations are running smoother with more efficient data access and communications.
Operations like A/R and customer service move at a much faster pace, which makes customers happier, and the team can review business information readily through Jet and the Microsoft productivity tools they get from Office 365, also serviced by Innovia.
Add to these benefits the newly implemented EDI that is working with its ERP, and it's easy to see how much SafeWaze is getting out of its new Business Central system.
The Support They Needed to Get Things Done
One of the challenges that kept SafeWaze from making a big investment into ERP software in the past was the limited amount of internal resources they had to support it. With a staff under 100 (of which almost 60% are production workers), SafeWaze did not have much IT support.
With Innovia, the company was able to implement its Business Central system with the efforts of only two people on their side. Rob thought of Innovia as SafeWaze's "de facto IT department" for the duration of the project, and today he continues getting support when he needs it from the Innovia support team. Rob summarizes his experience with Innovia by saying:
They were honest. If there was something we asked someone that they didn't know, they didn't try to pretend that they did and got the right person to answer. Whenever I had a question, my account manager seemed to never take more than two hours to get back. We could not have been successful without this support.
If you have a growing business, there's a good chance you are facing similar challenges to what SafeWaze overcame with Business Central. This story can be yours, too!
Give us a call at (800)-834-7700 today or click the link below to contact us today and learn more about Microsoft Dynamics 365 Business Central.