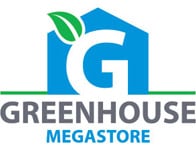 Greenhouse Megastore sells greenhouse structures, equipment, and supplies to anyone who has an interest in horticulture. They are "the people who know greenhouses." Through their e-commerce website and other sales channels, they deal directly with their end users, both businesses and consumers.
Enabling Technology
Challenge
To meet the demands of their growing e-commerce market and to bring all of their operations together, Greenhouse Megastore invested in NAV 2017. President David George describes the launch as "pretty rough" and recalls how his team struggled with day-to-day operations even after 8-9 months.
NAV performed uncharacteristically slowly for them, which David later learned was due to their system being hosted on a shared server instead of a dedicated one. On the e-commerce side, the site was bogging down for potential customers, causing them to either abandon their orders or call the company and tie up support teams. This instability also caused slowdowns to fulfillment and shipping, which forced the company to hire more warehouse staff to ship less product.
As a result of these issues, the company experienced a significant decrease in e-commerce sales during the year they launched NAV, which David attributes largely to slow response times and crashes. This problem was exacerbated by the launch occurring directly before their busiest season of the year.
Their partner at the time thought the problems might be due to bandwidth, so they increased it to no effect. Then, they thought a tax add-on solution was to blame, but that issue did not account for all the problems they were experiencing.
David's team, eager for a solution and not getting the help they needed from their partner, went to NAV User Group Summit in 2018. They were looking for a partner that:
Specialized in NAV (now Business Central) so they have a deep knowledge of it.
Took the time to understand their needs and offer the right solutions.
Provided a dedicated account manager to act as a primary point of contact and resource.
Responded quickly to both support and account-related questions.
Ideally, was located near their Midwest location.
More than anything, David needed the performance issues fixed so he could turn his focus back toward growing his business.
Solution
At Summit, David's team connected with Innovia Consulting. They were impressed that Innovia focused all its resources on NAV and had a Midwest presence near Greenhouse Megastore's Illinois headquarters, making onsite visits easy. It wasn't long before Kevin Clifford, Customer Engagement Specialist at Innovia, followed up and started working with them.
David describes Kevin as "a constant resource" who was willing to come on-site to help them plan, evaluate, and choose the right strategy for their business. A dedicated account manager was a big benefit of making the switch to Innovia. At their previous partner, they had a shared pool of account managers. Whoever had time would respond to any request. With Innovia, he was confident requesting help because Kevin understood his business and offered the best advice for their unique situation.
Nearly the first thing Innovia identified as a problem for Greenhouse Megastore was their shared server. After taking a comprehensive look at the volume of web traffic, transactions, inventory, and more, Innovia recommended switching to a dedicated Azure server. David was impressed that Innovia took the time to truly understand their needs so they could come to this conclusion.
Kevin also worked closely with them to determine what add-on solutions would work best for their business. After attending the Innovia Customer Conference and meeting some of these ISV partners face-to-face, Greenhouse chose to implement Jet Reports and TrueCommerce along with their NAV system.
Results Achieved
The new dedicated server solved most of Greenhouse Megastore's performance issues immediately. It was amazing to David and his team how much of a difference it made for their shipping, e-commerce, and other operations. They could feel their productivity soaring back.
Today, the dip in revenue they experienced before working with Innovia is gone, and the company is back in growth mode. The team is energized and eager to take full advantage of the powerful ERP system at their fingertips, which now runs like a dream.
Greenhouse Megastore's customers are happier with faster response and shipping times. Its employees are pleased to not be putting out fires all day. And David feels confident going into another busy season.
A Future with Less Pain and Worry ...
For the first time in nearly 19 months, David and his team feel like they have their software under control. "We're managing the software; the software is NOT managing us." With the immediate pain solved, he looks forward to not implementing anything new for a while and enjoying his NAV system. Summarizing his experiences with Innovia Consulting, David explains:
"As a business owner, software support is a painful necessity. Innovia makes it as least painful
as possible … Sometimes, it's even painless!"
He notes that his entire business rests on the foundation of NAV today, which can be intimidating; but having a responsive, knowledgeable team on his side that can be at his office in less than a morning's drive minimizes those worries.
"And sometimes," he adds, "it makes them go away completely."
Are you running into issues that are costing your business time and money? We can help with that!
Give us a call at (800)-834-7700 today or click the link below to contact us today.