WAUPACA, WI — JULY 30, 2013— ABC Computers (now Innovia), a gold certified Microsoft partner, is pleased to announce that founder Donavan Lane was chosen by DynamicsWorld as one of the Most Influential People in Microsoft Dynamics for 2013. Mr. Lane was ranked #51 out of a list of 100 from around the world.
This prestigious list is based on a number of criteria, and with more than 30,000 unique voters and nearly 400,000 votes, it is firmly established in the Microsoft Dynamics community.Criteria included number of nominations received, number of Microsoft Dynamics employees, number of clients, social media followers, years of experience with Microsoft Dynamics, Microsoft MVP recipients, and Forum contributors.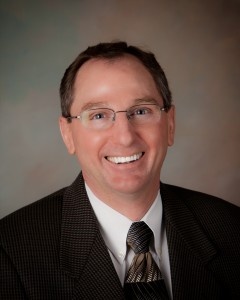 "Having worked with Dynamics NAV since 1999, ABC Computers has been built upon a strong commitment to the both the product and the Dynamics community," said Donavan Lane, Founder of ABC Computers, Inc. "It is humbling to be recognized by an organization that offers so much to Dynamics partners, ISVs, and users and to be included with other respected professionals who have contributed to the community."
DynamicsWorld attempts "to limit what can actually be described as a sphere of influence. The advantage that we have had in quantifying influence in Microsoft Dynamics is that we are dealing with a group of people with similar interests, and so it is possible to be able to quantify one persons influence over the group against another person's influence."
To read the list and criteria, please visit http://www.dynamicsworld.co.uk/top-100/ .
About DynamicsWorld
DynamicsWorld seeks to act as an independent voice for Microsoft Dynamics and evangelize for the Dynamics channel. DynamicsWorld adds to other Dynamics sites, providing original content to inform and engage with the channel, offering a portal to improve on services that are available elsewhere and to add services which are unique to the channel such as the 'Market Place.' The goal of DynamicsWorld is also to be a place where everyone can get involved. The organization actively looks for MVPs, ex-MVPs and thought and business leaders willing to be interview and to write guest articles for its readers. http://www.dynamicsworld.co.uk/
About ABC Computers
ABC Computers is a business consulting and IT services firm recognized for delivering exceptional client service and innovative ERP solutions built on Microsoft Dynamics NAV. With 28+ years in the business, 4 locations in the Midwest and hundreds of business software implementations under our belts, the company's ERP experts have helped customers in nearly every industry and of every size – from start-ups to Fortune 1000 enterprises. For more information, visit www.ABC-Computers.com.
About Microsoft Dynamics NAV
Dynamics NAV (formerly known as Navision) is accounting and enterprise resource planning (ERP) software from Microsoft. The product is part of the Microsoft Dynamics family and designed to improve the management of finance, manufacturing, supply chains, distribution, customer relationships, analytics and reporting, electronic commerce, and more for small and medium-sized businesses.
Microsoft Dynamics applications are delivered through a network of reselling partners, such as ABC Computers, who provide specialized services.