Being able to monitor your wholesale business, and its many moving parts, by using distribution software is crucial to success.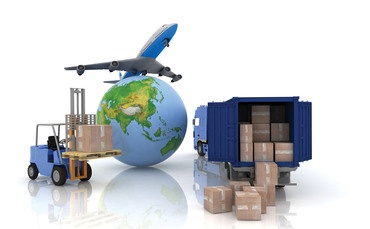 Wholesale distribution software is a tool that increases productivity while eliminating waste and miscommunication. This type of software has existed for decades, and there are plenty of different products available on the market.
When you're searching for wholesale distribution software, you might be surprised that there are two separate software programs produced by the world leader in software, Microsoft. Each of these applications has earned the right to be called "industry standard."
Microsoft Dynamics NAV (Now Dynamics 365 Business Central)
The first software solution to consider is Microsoft's Dynamics NAV (formerly Navision). The key component to any business is its financials, and Dynamics NAV allows users to monitor what's going on in a business and how that performance affects overall financial health.
Besides helping you gain control of your financial outlook, Dynamics NAV enables you to focus on key areas that drive your bottom line, so you can boost your profit margins while making sure the changes won't severely impact other sections of your business.
Dynamics NAV is easily integrated with other software packages, which reduces the need for new infrastructure. Easy to learn and master, this product uses Microsoft's familiar interface so employees won't have to learn an entirely new system, making it an ideal choice for wholesale distribution software. Below are 3 additional key features of Dynamics NAV that can help suit your individual needs:
Single Solution
One of the greatest benefits of Dynamics NAV is its ability to store and manage your crucial financial, customer and operational data into one centrally located system. With Dynamics NAV in place for your business, you won't waste time using different applications and trying to figure out how to compare data across multiple platforms.
Increased Productivity
Dynamics NAV will allow your business to gain access to crucial real time data, helping you to make the right decisions at the right times. With this real time data, your business will be poised to increase productivity in any number of areas including but not limited to, supply chain management, the manufacturing process, logistics and financial management.
Rapid Response
With all of your primary business operations being managed under a single interface in real time, you will have the ability to make rapid changes to one or all facets of your operations when the need arises. You won't discover a problem months down the road, you'll discover it today; and you'll save time and money by doing so.
Microsoft Dynamics GP
Another Microsoft solution is Dynamics GP, which was formerly known to the business world as Great Plains. Claiming the same heritage as Microsoft NAV, this software package boasts the traditional ease-of-use factor, and can be integrated with existing software titles and systems.
Dynamics GP helps streamline areas including financial management and the critical role of supply chain management. Both areas represent possibilities for businesses to not only save money, but also expand their scope due to more streamlined processes.
At the same time, Dynamics GP produces easy to understand business reports that can be shared almost instantaneously, so all of your employees are kept up to date. Another employee-centric benefit of this software program is its human resources piece.
With Dynamics GP, you can manage payroll in house and save on paying outside service vendors. The human resource function also speeds up new hire processing, tracks benefit programs, and allows employs to access their own information, saving your HR department time and hassle.
Wholesale distribution software makes running a business easier and less time consuming by presenting crucial information in one easy to see area. However, the search for distribution software is time intensive, and requires additional research.
Thanks to Microsoft, the answers are already waiting for you!