Microsoft recently announced that its Microsoft 365 (formerly Office 365) and Dynamics NAV are now being offered as an integrated system. The interoperability between the two solutions amplifies the value of Microsoft Dynamics NAV and ushers in a new era of productivity.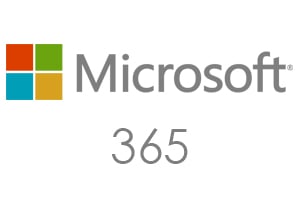 About Microsoft 365
Microsoft 365 is a complete business productivity solution that incorporates Microsoft business applications, Sharepoint, Exchange, and Lync in a real time cloud service.
About Dynamics NAV
Microsoft Dynamics NAV (formerly Navision) is an ERP solution that delivers comprehensive business management functionality, from financials to your supply chain to manufacturing and more. It connects the many moving parts of your organization, giving you better visibility into and control over what's going on in your business.
When you combine Microsoft Dynamics NAV with the everyday office applications found in Microsoft 365 (Word and Sharepoint, for example) there are 7 additional benefits you'll be able to reap:
1. Easy integration – The software works and plays well with existing programs in your operation. That means less headaches and more productivity.
2. Familiarity – The software your employees will be using is already familiar, since it's all written on the Microsoft platform. Forget about lengthy training sessions and extended ramp up periods!
3. Look to the cloud – Installation is hassle free, and the need for additional memory is minimal because the Dynamics NAV takes advantage of the cloud.
4. Subscriptions – Your accounting department's workload won't increase a bit because the subscription fees remain the same each month. This also helps in preparing yearly budgets and forecasts.
5. One size fits all – Whether you have 10 employees or 1,000, the software can be scaled to easily accommodate the workforce, making ERP an easier task to accomplish.
6. Healthy ecosystem – Microsoft's partnerships with service providers means they can design their products and services to integrate almost seamlessly with Microsoft 365.
7. Collaboration – One team in England and another in Los Angeles? Microsoft 365 allows teams across the world to work together and collaborate in real time in an easily accessible environment.
Instead of having to find workarounds to force your ERP system to fit into the tasks associated with your daily workflow, this integration will allow you to enjoy complete interoperability. The additional power and flexibility gained from the integration of your ERP system and Microsoft 365 will result in maximizing employee productivity, a decrease in overhead and the enhanced ability to get more done in less time.