For the second year in a row, ABC Computers (now Innovia Consulting) has received one of the Accounting Technology Industry's highly respected awards - recognition as a select 100 technology pacesetter in a special supplement to Accounting Technology magazine's December 2007 edition.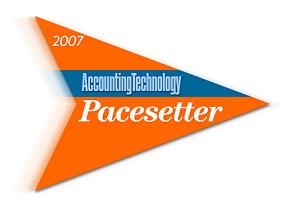 The publication entitled "Pacesetters: The Select 100," recognizes businesses that distinguish themselves through their performance. Factors that went into the selection include awards won by the organizations, leadership, industry reputation, sales per employee and growth.
ABC's advanced accounting technologies in the midrange business markets, and their ability to deliver a tightly integrated technology stack that includes Microsoft Dynamics NAV was a key factor for this 2007 Pacesetter award.
About ABC Computers
ABC Computers is a leading midmarket systems integrator specializing in the deployment of Microsoft Dynamics NAV, network engineering, hardware and business consulting services.
Founded in 1984, the company has built its reputation on managing customer expectations and became an industry-recognized provider of information technology systems. With three offices, the company has grown to manage clients both national and international, leveraging state-of-the-art technologies such as RFID, global connectivity and advanced applications that improve business efficiencies.
The company attained Microsoft Certified Gold Partner status and has earned the high-level satisfaction rating, Microsoft's Pinnacle Award for Excellence in Customer Service and global recognition for long-term relationships with clients.
ABC Computers is a privately held company. For more information, please contact info@abc-computers.com or visit http://www.abc-computers.com.