Get Automated with EDI for Business Central
Streamline and automate your business on retail's largest EDI network with SPS Commerce. Thanks to the full automation of this EDI solution, manual order entry becomes a thing of the past. Your Business Central environment will seamlessly communicate with your customers and vendors.
Orders are created instantaneously, and data entry errors are nonexistent. Additional communications, such as shipment notifications and invoices, are all automatically sent to your partners as soon as they are posted within Business Central.
SPS Commerce is supported by an implementation team with more EDI onboarding experience than anyone else. A fully integrated solution, bcEDI partnered with SPS lets you manage your orders and EDI data directly from within Business Central, streamline data transmissions, and maintain compliance with your trading partners™ requirements.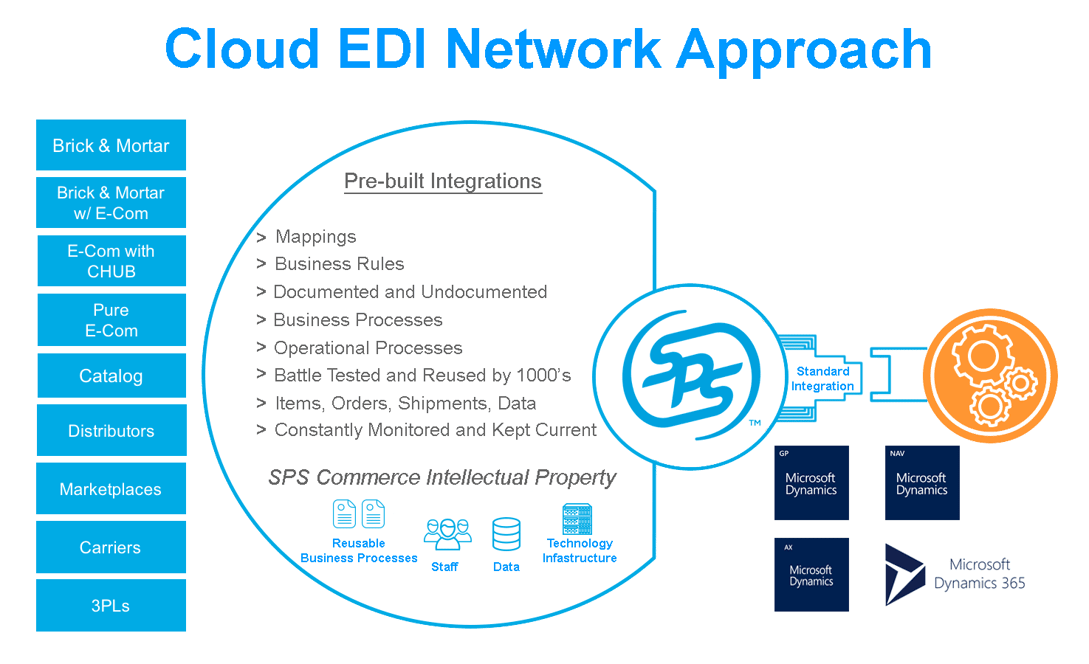 Success Stories:
These success stories shows how EDI solutions from SPS Commerce can help your business grow.
Ready to get started? You can also reach out to your Innovia Customer Success Manager to learn more, call us at 800-834-7700 or email us at sales@innovia.com.