Which Manufacturing System is Right for My Companies Business Central Environment?
If you are asking this question, it's safe to assume that you:
Want to make your products efficiently.
Need to have a clear understanding of your manufacturing costs, material, labor, machine time, and overhead.
Want to know how to best schedule your staff and machines to meet customer deadlines and cut down on expenses.
So, how do you achieve these goals in the best way possible?
Innovia Consulting has worked with manufacturing clients for over 35 years. As a previous owner of a food manufacturing company and a consultant for other manufacturers for the past 20 years, I will share the factors I consider when helping our clients answer these questions.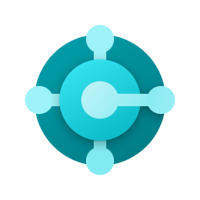 With Microsoft Dynamics 365 Business Central or its predecessors, NAV or Navision. Your company has several options when setting up manufacturing operations within your ERP system.
Base Microsoft Dynamics manufacturing (kitting and assembly)
Advanced Microsoft Dynamics manufacturing (production orders, routing, machine schedules, etc.)
Third Party Apps (aka ISVs) to enhance the core functionality of Business Central
Let's review what is available with each option.
Base Microsoft Dynamics 365 Business Central Manufacturing
This license is referred to as the Essentials version. In addition to the financial, order processing, purchasing, and other functionality included in Dynamics 365 Business Central, you also get Jobs, Resources, and Assembly (kitting). If you are a job shop/light manufacturer or can get a little creative with your production approach, this version of Business Central may work well for you.
The price for Business Central Essentials is 30% less than the Premium version, and the setup is usually less complicated, which saves you money during implementation. While you can do some basic resources (people and/or machines) and job scheduling, the functionality is limited and may lead you to either adopt a Third Party App scheduling solution or upgrade to the more advanced Premium license for Business Central.
Advanced Microsoft Dynamics 365 Business Central Manufacturing
This license is referred to as the Premium version. Along with all the Essentials version's functionality, you receive more robust manufacturing, service management, and warehousing capabilities. If your company needs full bills of material, machine costs, routings, warranty management, or similar functionality, you will want to consider this version of Business Central.
Most of Innovia's manufacturing customers use the Premium license. If you need even more advanced features, Microsoft has a great selection of apps to extend your feature set further.
Third Party Apps (ISVs)
One of the Microsoft ecosystem's strengths is the wide variety of applications that extend Business Central's functionality. Just over 35% of Innovia's manufacturing customers choose one or more of these applications to achieve their production management goals.
We list some of our favorites on our partner's page, and you can find the complete listing of solutions on Microsoft AppSource. AppSource is the online marketplace for Business Central and currently has 1300 apps that extend Business Central's functionality to fit your specific needs.
How Do I Choose the Right Option?
First, note that there is no one "right answer." What is right for your company may not be appropriate for others and vice versa. The key is to choose a partner with significant manufacturing experience across many segments, ensuring you get perspective and insights that help you choose wisely.
Now that we've covered your three options, how do you choose which solution is right for you? At Innovia, we have Customer Engagement Specialists that have decades of manufacturing experience to assist you. These non-billable team members work closely with you to understand your needs and recommend possible solutions. By investing the time to understand your business, Innovia can guide you through the process of determining the best fit for your company's production environment.
If you are interested in more information, reach out to your Customer Success Manager. If you are not an Innovia Customer, reach out to us at 800-834-7700 or sales@innovia.com; we welcome the opportunity to discuss your goals and see how we can help you make the optimal decision.
Wondering If You Chose the Right Partner?
As mentioned earlier, the right partner with the right experience can make a significant difference in how well your manufacturing solution in Business Central works. If you already have Business Central but wonder whether you are getting the service you need, we have a resource to help.
Our FREE eBook 5 Signs it's Time to Find a New Business Central Partner will equip you to understand when your partnership isn't going well and what to do about it. Even if you find your partner is a great fit, this resource can help you know what to look for if that changes.