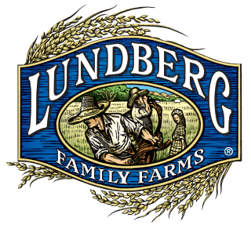 About Lundberg
Since 1937, the Lundberg family has been growing healthy, great tasting rice while respecting and sustaining the earth by using eco-positive farming methods that produce wholesome, healthful rice, rice cakes, rice chips and risottos.
Enabling Technology
Microsoft Dynamics NAV
Lanham eShip
Challenge
The demand for healthy, non-GMO foods from sustainable resources has skyrocketed in recent years. Since it opened its doors more than 80 years ago, Lundberg Family Farms has grown, produced, and distributed rice products that meet these demands— evidenced by the growth of the business. At the same time, sales and distribution channels have changed, with players like Amazon and Walmart setting forth requirements that must be complied with, or vendors could face expensive consequences. Lundberg Family Farms was running on Microsoft Dynamics NAV and had purchased Lanham's eShip to handle shipping distribution requirements, including EDI and specific shipping, labeling, and combo-load needs. Unfortunately, the NAV partner had been unsuccessful in getting the solutions to work together, so Lundberg was unable to meet customer requirements. This was costing the company significant money. Amazon charges a $5 fee to receive any case that is not barcoded to their specifications, which equated to thousands of dollars in lost revenue. As volume has increased, the urgency for compliance increased. In addition, the NAV partner had changed its business model from a more personal, account rep relationship to a ticket-based system with a project manager, and everything—even a quick phone call—was billed. Again, costs were mounting.
Solution
Lundberg connected with Innovia at an industry trade show and, after doing due diligence and getting to know the staff, made the decision to engage Innovia to correct these issues. "The two key reasons for choosing Innovia were their knowledge base and their business model, said Andy Brant, Information Systems Manager at Lundberg Family Farms. "They have a deep bench for NAV and Lanham products, which is what we needed to get these problems solved."
The Innovia team got to work on rolling out eShip, ensuring Lundberg's unique needs were being addressed. The problems were solved in under seven weeks, including issues with a labeling package-by-package requirement from Amazon. Part of the solution involved creating some new processes and modifying others.

The Innovia team ensured the warehouse and other employees were trained appropriately so they could get up to speed quickly and be comfortable enough with the system and processes to proactively handle any issues that might arise on the floor.

Innovia also provided detailed documentation that allows Lundberg to train its own people as they are brought on to various departments, helping to ensure the company is as self-sufficient as possible. However, the Innovia team is still very committed to supporting Lundberg, bringing the deeper experience that is sometimes needed to fulfill a request.

"This was a big deal for us," said Andy. "It's indicative of the level of support provided by Innovia. Their response is always fast, the team is always available, and their knowledge level is very high."
Results Achieved
With the ability to comply with Amazon and other customers' requirements, Lundberg has not only retained those customers, but also is saving significant dollars—which has a direct, immediate impact on the bottom line.

"We were averaging, at one point, about $10-12K per month in penalties for not having case level labels identified on ASNs for each shipment," said Andy. "That has since dropped to $100-$200 per month because we have virtually eliminated the chargebacks." Another significant result was confidence in their partner. "We had run into an issue with NAV dealing with freshness calculations in the system," explains Andy. "In NAV, for each individual lot, you can only have one freshness calc. Before, meeting this requirement would have involved some sort of modification to the system, which would take time and money." Innovia looked at the process and came back with an in-system solution that involved simply revealing a field. Andy continues: "This saved us thousands of dollars and will directly and immediately improve our ability to ensure freshness in our products."
Looking Ahead
Lundberg continued to work through its support ticket system with Innovia for smaller requests to measure response time and quality. The results have been very positive, and Innovia is now Lundberg's trusted partner, working with them to implement an online storefront to satisfy sample requests and other projects the company could not even consider before.

"We're also looking at what we need to have in place for an upgrade to the latest version of Dynamics NAV," said Andy. "The last upgrade was extremely rocky, but with Innovia, we have the opportunity to lay the groundwork for the next upgrade."