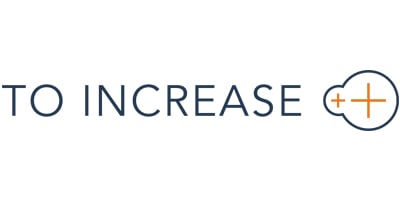 If you are part of the food distribution industry, it is likely that you have a highly experienced yet aging workforce. While there is no doubt that the aging workforce has a lot to offer in terms of their skills, their maturity, and dedication, they are in some instances uncomfortable to accept change or get along with new trends, for example, being able to understand and use new technologies. However, companies in all sectors today are going through digital transformation making it essential for everybody to embrace technology.
When it comes to food warehousing and distribution organizations, there are many operational aspects that would benefit from digital transformation. However, to ensure that the aging workforce is on-board with any such initiative, that the solution provider, the customer's organization, and all those involved in managing the change would have to focus and resolve the following main issues:
Mitigate problems around paper trails: The older generation is used to paperwork and has been comfortable working that way for a long time. However, the process can be cumbersome not to mention prone to miscommunication. A good solution can help them understand that the paper trail can be eliminated with the use of easy-to-follow guided processes system and that they can have access to all the information, with just a few clicks.
Help reduce manual errors: The occurrence of human errors is a big concern for any workforce, no matter what their age. The aging workforce may be even more sensitive to the occurrence of these errors. When the workforce has the means to modify transaction processing steps and manage data as needed for your operation, it would further motivate them and encourage them to adopt new digital technology.
Simplify complex processes: A functional food warehouse and distribution solution along with appropriate hardware (for example a scanning device) can help you track and trace inventory. The workforce can also use the solution to quickly and accurately pick, stage, and load the goods. Such features can help the workers to simplify complex processes and work with simplicity and transparency towards increased productivity.
Provide an intuitive and easy-to-use interface: One of the most common fears of the aging workforce is that of failing at something because it is too complicated to use. However, this concern can be mitigated by providing a solution that has a more straightforward interface which is very intuitive. This way the workers can be guided through the process in logical steps to accomplish their tasks.
Lean towards configuration rather than coding: In any business, the concern for the workforce as well as the management is to have a system in place that is easy to configure without dependence on an engineer or complex coding. While this does not directly affect the aging workforce, they would be quicker to start using a new solution when they know that any changes they require can be done quickly.
Automate some repetitive processes: Another way to sell the aging workforce on a smart new solution is to show how easy their work life becomes when some steps are automated. With the right food warehouse and distribution solution, the complete process would be studied, evaluated to establish that specific operations are repetitive and can be automated.
As you can see, when you take the time to evaluate the solution and the provider, convincing the aging workforce on the merits of adopting technology can become much easier.
Want to learn more? Click here to download a case study that details how D'Arrigo; a client of To Increase benefited from their solution.