Community Summit is happening October 12-15, 2021 at the George R. Brown Convention Center in Houston, Texas. We hope you can join us for this great week of learning and networking with other NAV/Business Central users and professionals. If you haven't already registered, you can do so below.

Innovia Consulting is proud to be a premier sponsor of Community Summit 2021. Make sure you come visit us in the expo hall at booth #822. Throughout the week several members of our team will be presenting on a wide variety of topics. Please check the list below to see all of the sessions Innovia will be a part of.
Presentations:
* All times are in Central Time (CDT)
** Click on date and time to download a calendar reminder.
*** Schedule is subject to change.
---
Cracking the CRM Code
Tuesday, October 12th from 1-1:50 pm CDT, GRBC - 3rd Floor, 361B
Speaker: Steve Waltz
Define your Strategy Understand that CRM is a decision-making tool Understand why most CRM Systems fail Reverse Engineer for Success.
---
How to Import Configuration Files using API Automation
Tuesday, October 12th from 2-2:50 pm CDT, GRBC -3rd Floor, 350A
Speaker: Ward Furman
Learn how to automate the import of Configuration files into Business Central Online (Saas) using automation APIs, authenticating with OAuth 2.0.
---
Make Business Central Your Own with Customized Profiles and User Personalization
Tuesday, October 12th from 2-2:50 pm CDT, GRBC - 3rd Floor, 332E
Speaker: Kevin Naughton & Holly Kutil
Do you want to tweak the data you see first in Business Central? We'll show you how in this session!
---
Tools for the ERP Admin in Business Central SaaS
Tuesday, October 12th from 3-3:25 pm CDT, GRBC - 3rd Floor, 340B
Speaker: Gino Pack
This concise webinar is packed with useful information, tips, tricks, and know-how for ERP Administrators, both new and experienced!
---
Convincing your boss to upgrade NAV
Wednesday, October 13th from 9:30-10:20 am CDT, GRBC -3rd Floor, 332E
Speaker: Gary Harpenau
Discussion points and arguments for why an upgrade or reimplementation is right.
---
Using Power Automate to Supercharge Business Central
Wednesday, October 13th from 11:30-12:20 pm CDT, GRBC - 3rd Floor, 332CF
Speaker: Gino Pack
There's more to explore with Microsoft Power Automate! Did you know that you can integrate it with Business Central?
---
Ask the Experts - New to BC/Inside - Dynamics NAV/BC
Wednesday, October 13th from 1:40-2:30 pm CDT, GRBC - 3rd Floor, 332AB
Speaker: Tom Doran with Robb Delprado, Steve Chinsky, and Leanne Paul
This is a panel discussion for NAV/BC Experts to ask any questions or guidance on your NAV/BC implementation or use.
---
Getting Started with the "Dynamics Duo": Business Central and Power BI
Wednesday, October 13th from 1:40-2:30 pm CDT, GRBC -3rd Floor, 330A
Speaker: Kevin Naughton
Business Central and Power BI are great on their own... Imagine how well they work together!
---
Ready to Level-Up? Tips to Sharpening Your Microsoft Skills
Wednesday, October 13th from 4:00-4:15 pm CDT, GRBC - Exhibit Hall, Community Theater
Speaker: Holly Kutil
Are you ready to reach a higher level in your Microsoft Product knowledge? D365UG Business Central/ NAV all-star Holly Kutil is here to help you hone your skills. Join Holly as she reveals her best tips to help you sharpen your skills around the Microsoft product line.
---
Business Central CRM Made Easy
Thursday, October 14th from 9:00-9:25 am CDT, GRBC -3rd Floor, 332AB
Speaker: Tom Doran
Want to use the Business Central CRM but don't know where to start? Attend this Fast Chat to learn about the core CRM features you already own and some tips and tricks for getting started.
---
Play Your Part: A Partner & Customer Guide to a Project Win!
Thursday, October 14th from 11-11:50 am CDT, GRBC -3rd Floor
Speaker: Gino Pack
What does it take to successfully upgrade or implement Business Central? If your company is considering an upgrade or implementation this session is for you.
---
The New Hybrid Workforce and Business Central (PSS)
Thursday, October 14th from 12-12:50 pm CDT, GRBC - 3rd Floor, 332CF
Speaker: Holly Kutil
Post-Pandemic, many companies have restructured and reorganized their workforce. In this session, we will take a closer look at some of the functionality that is already available to you in Business Central to help the new hybrid workforce work smarter and not harder and increase productivity.
---
What if Month-End Close Didn't Have All the Hassle?
Thursday, October 14th from 1:10-1:35 pm CDT, GRBC -3rd Floor, 332AB
Speaker: Kevin Naughton
Are you dreading month-end close? With Business Central, you don't have to! Learn how you can actually start looking forward to the end of the month again.
---

Meet our Presenters:
Tom Doran CMO
Solution Selling Coach, Food Manufacturing Expert, NAVUG All-Star, YMCA Advocate, Fighting Irish Fan; Tom is a member of Innovia's executive leadership team and has been managing the business development and customer account groups since 2007. He brings to the company 20+ years of experience helping manufacturers and distributors transform technology into a powerful tool that increases their profitability, productivity, and competitive edge. Prior to Innovia, Tom spent 9 years as Vice President of another ERP software consulting firm. He also co-founded and served as President of a regional frozen Mexican food manufacturer for 9 years. Tom volunteers on the Programming Committee and the Board of Advisors for the NAV User Group (NAVUG), outside the office, Tom serves on the Board of Directors for the YMCA of Michiana and enjoys attending games at Notre Dame. He resides in Georgetown, KY, with his 2 children.
Kevin Naughton Application Consultant
Kevin is a Finance executive and has over 15 years of finance and accounting experience including 12 years in management roles. He has a broad range of understanding as an executive, extending from a multi-billion dollar multinational public company to a privately owned manufacturing and distribution firm. Kevin graduated from the Miami University of Ohio with an emphasis in Finance and Economics. He now resides in the Chicago land area with his wife and 2 children and in his free time enjoys playing golf, guitar and being involved in his children's activities.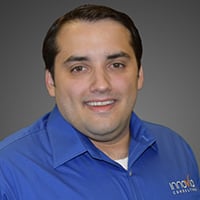 Gino Pack Director of Project Teams
From a young man, Gino has been working on two professional goals in life: To learn as much as he can about technology, and to teach others how to utilize technology in their everyday and professional life. Utilizing his two passions listed above, Gino works every day to help integrate technology into user's operations to increase both productivity and efficiency. Part-Time Gino also works with Small Business to help integrate technology into a world where it is becoming more and more of a need. He has experience working with law offices, manufacturing facilities, distribution facilities, and technology companies. In his personal life, his relationship with his Church, His Wife (Nadia), His Family, and His two dogs (Maximus & Stanley) are his backbone of support. Experience areas and experience integrating technology include Migration to Microsoft Office 365, Microsoft Dynamics NAV, Business Analysis, Project Management, Distribution, Law Offices, Not-For-Profit, plus more.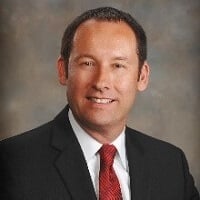 Steve Waltz Director of New Client Engagement
Steve Waltz is part of the Innovia Consulting team as a Customer Engagement Specialist. He studied business at Ball State University and has spent his career in the automotive, healthcare/pharma, and enterprise software industries. He is passionate about helping others achieve success and spends the majority of his free time with his family and following his Chicago Cubbies.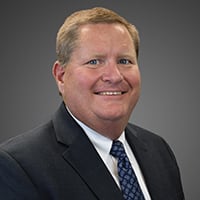 Gary Harpenau Customer Engagement Specialist
Gary Harpenau is a Cstomer Engagement Specialist at Innovia Consulting. Drawing on his extensive manufacturing leadership experience, he helps clients make great ERP decisions and utilize their Business Central/NAV systems to their fullest potential.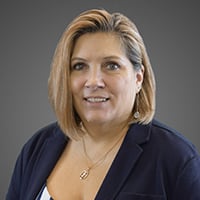 Holly Kutil Customer Engagement Specialist
Holly's previous role at Innovia was Service Support Lead. She and her team ran a dedicated 24/7 support resource for Innovia's customers, helping Innovia's entire customer base with day-to-day issues and smaller projects. Her love for the end-users and the Dynamics ERP software led Holly to transition to the Customer Engagement team at Innovia. There she spends her time working alongside her clients as a strategic business consultant, helping them glean the best business processes and value out of their Microsoft Dynamics ERP and other integrated software.
Her dedication to the field has earned her the NAVUG All-Star designation from Dynamic Communities, where she is a frequent speaker and instructor at industry events. Holly specializes in helping companies improve operational, financial, and information technology processes using Microsoft Dynamics NAV and Business Central ERP's.
Ward Furman Senior Development Consultant
Ward has been in the Microsoft Dynamics 365 Business Central / NAV channel since 2002 functioning as a developer, consultant, project manager, and solutions architect. His experience spans all versions of NAV, up to and including BC, SAAS, and AL-based extensions. He has extensive experience implementing and modifying Warehouse Management, Manufacturing, Kitting, Supply Chain, Distribution, Sales & Marketing, and Just-in-time Inventory Control, as well full life-cycle functional granule development.
If you have any questions please feel free to drop us a line at 800.834.7000 or email us at sales@innovia.com.
See you in Houston!