Streamlining operations is crucial for service organizations to thrive. Manual processes often lead to delayed information sharing, an inadequate customer experience, and slow processing of invoices, reports, and more. With the help of service management software, service organizations can optimize their business operations.
Service management software can provide organizations with updates in real-time, virtual self-service options for customers, and replace manual processes with digital tools.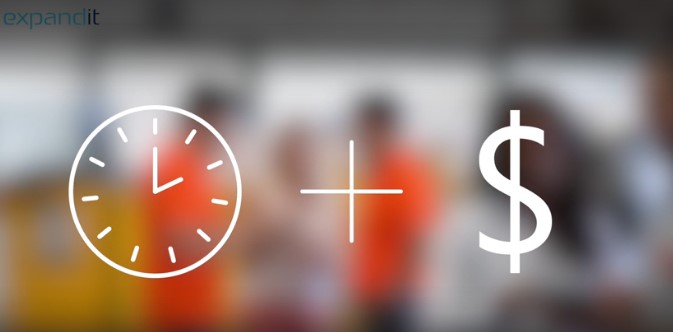 Let's take a look at eight ways a service management software can optimize your service company!
1. Real-Time Updates
Using manual processes like email to communicate with technicians can be inefficient and ineffective. Technicians often don't have access to their email or do not check it regularly. When planners or dispatchers communicate time-sensitive updates to technicians through email, ensuring technicians receive the updates is difficult to track. Service management software enables planners or dispatchers to communicate with technicians in real-time. This ensures service technicians have the updated information and details they need to complete the job or service order.
2. Digital Scheduling
A manual scheduling process can be inefficient and often leads to errors or miscommunications. When companies schedule work orders or jobs on standalone solutions like whiteboards, excel files, or email, having a complete overview of the scheduled jobs can get messy. A digital schedule minimizes the trips technicians make to the office and ensures they have an overview of their jobs and job details. Additionally, it also allows dispatchers to have a complete overview of scheduled jobs and resources.
3. Self-Service Options
Another way companies can optimize business operations is by providing self-service options for customers. A service portal allows customers to access the information they need instantly. Additionally, if customers would like to reschedule a service appointment, they can easily communicate with the service organization via the portal to update them.
4. Historical Information
When technicians are out in the field, having the historical data on the job or service order is critical. Accessing historical data decreases the number of trips to and from the office and ensures the technician is prepared for the job. Service management software provides technicians with access to critical information such as related work documents or materials needed. Technicians have a complete overview of previous work and access to the historical records associated with a job or service order anytime, anywhere.
5. Online Payment Options
Making in-person payments and sending checks can be a hassle for some customers and creates additional paperwork for service companies. In the digital age, customers are accustomed to having online payment options. A service portal that provides online payment options allows customers to pay invoices online at their convenience while decreasing the amount of paperwork for service companies.
6. Status Updates
Providing accurate status updates about a job or service order is difficult when planners or dispatchers do not overview the current jobs and information is tracked manually on paper. Service management software allows dispatchers or planners to view each job's status or service order in real-time. This enables planners to modify schedules while keeping customers in the loop about the status of the job.
7. Digital Reports
Paper reports are prone to error as they can be misplaced, lost, or illegible. When documentation is lost or misplaced, retrieving the original documents can be a hassle, time-consuming, and in many cases, impossible. Service management software enables technicians to complete reports and other documentation digitally. Not only does this optimize business processes, but digital reporting ensures compliance and regulatory laws are met.
8. Tracking Work Time and Materials Used Digitally
Technicians often forget to track their time, track their time mid-way through a job, or underestimate/overestimate the number of materials used, leading to inaccurate data. Service management software allows technicians to track time and materials used once a job or service order is started. This ensures technicians' worktime and materials used are accounted for at all times.
It's time to optimize your service company! Learn more about the ExpandIT solution for service and installation companies by requesting a free demo today. Reach out to your Innovia Customer Engagement Specialist, call 800-834-7700, or email sales@innovia.com to learn more.