This summer, I had the amazing opportunity to go on a Mission trip to Honduras. One blog post is not nearly enough to describe this experience. But I will do my best!
Our Team
About the Trip
I traveled in July for a one-week trip with a team from my home church, Trinity, and through the organization World Compassion Network (I included the links to their websites in case you want to learn more). This was my third trip to Honduras. The first two trips occurred back in 2011 and 2012. This was also my third attempt to go on this trip again. Our team was set and ready to go back in 2019, but we got the unfortunate news just weeks before the trip that we couldn't go because of ongoing riots and political conflict. Then in 2020, the trip was postponed again because of Covid. Finally, this year we got the green light to make the trip.
My 2011 and 2012 trips, respectively.
I also was excited to share this trip with my youngest sister Leah.
Village and Home Visits
Each day, our team visited a local village and distributed food, clothes, hygiene products, toys, and other basic needs. But before we could go to the village, we needed to load the bus with the supplies we were taking for that day.
Food containers
The food containers you see in the picture above were packed (in part) by families at local churches in the Michiana area. (For those unfamiliar, Michiana is a region in northern Indiana and southwestern Michigan). These containers are then shipped to a local Honduran church, where they are stored until they are ready for use.
Our morning process began by taking the necessary number of containers and filling them with additional food. We do this step in Honduras to make the shipment easier to clear through customs. We load those and some additional boxes/suitcases filled with toys, clothes, etc., and take them on the bus.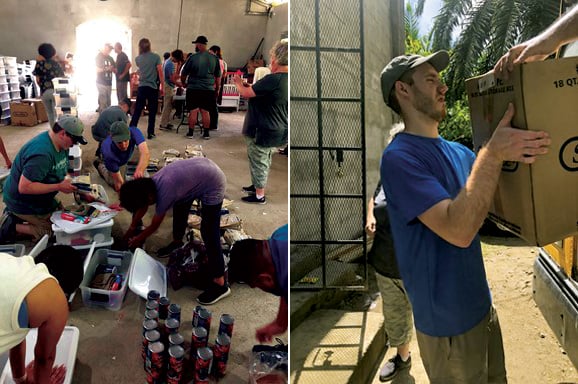 When we arrive at the village, we begin by spending time with the kids and families in the village. This time included high-intensity soccer matches, coloring, blowing bubbles, and several other activities.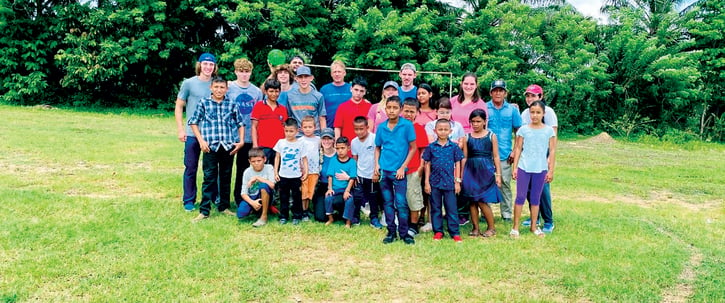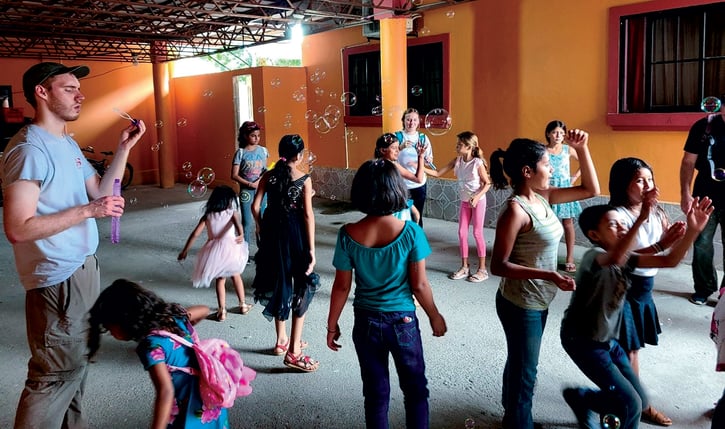 As this time came to an end, we moved into a small church service. Then moved into our distribution, where we distributed all the items we brought along with us for that day.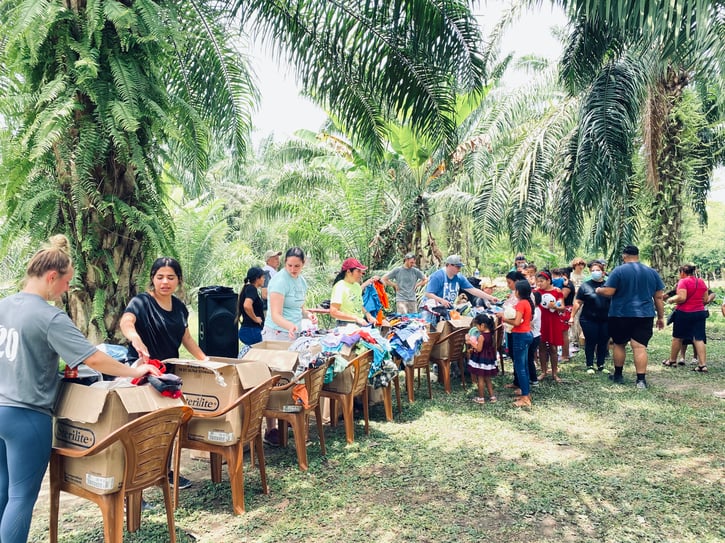 I was at the toy station! It was such a blessing to see the children's faces as we handed out the items in our suitcases.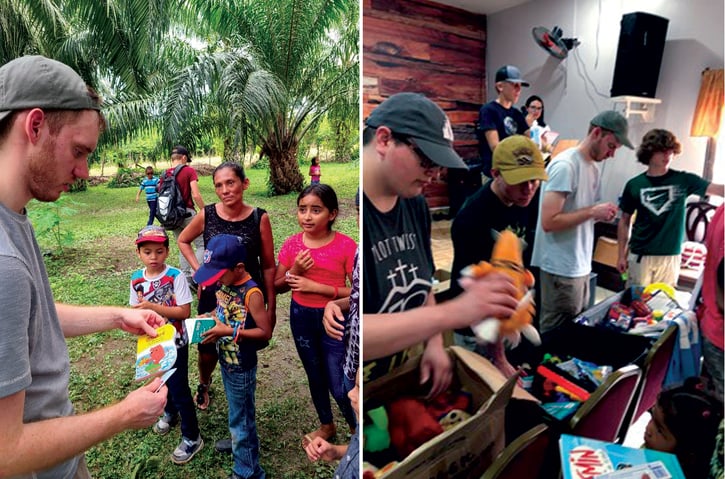 When the distribution ended, it was time to depart the village, which is so hard to do! We take pictures, give hugs and fist bumps, or in the case of the fourth picture below, hoist the kid in the air.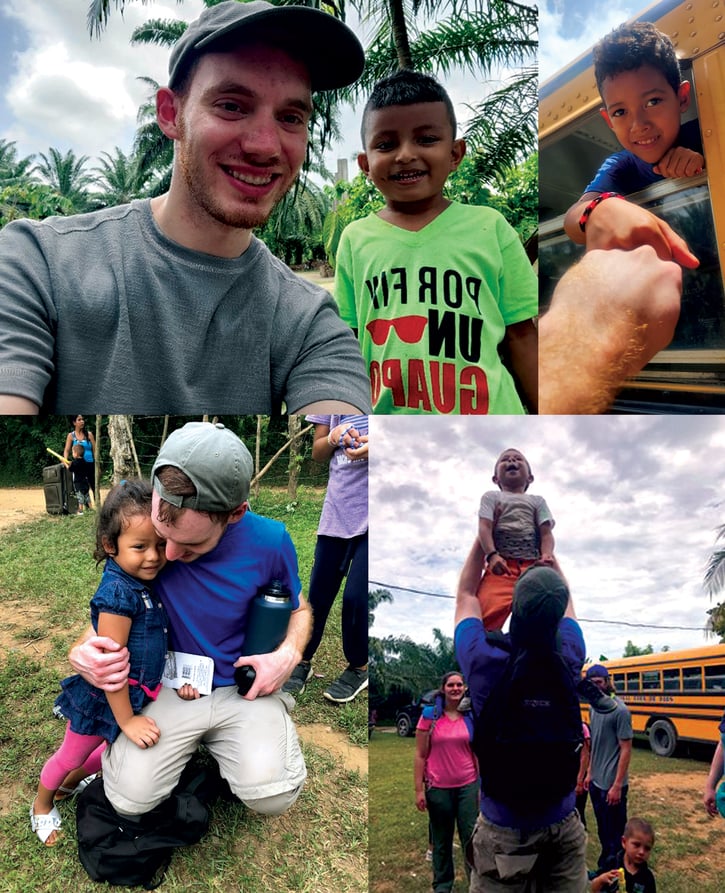 Home Visits
One of my favorite parts of these trips is home visits. This is where we split our team into groups and send them with a translator into a local home. During this time, we learn about the daily lives of some of the people who live in these villages. It is a very cool but also very humbling experience every time!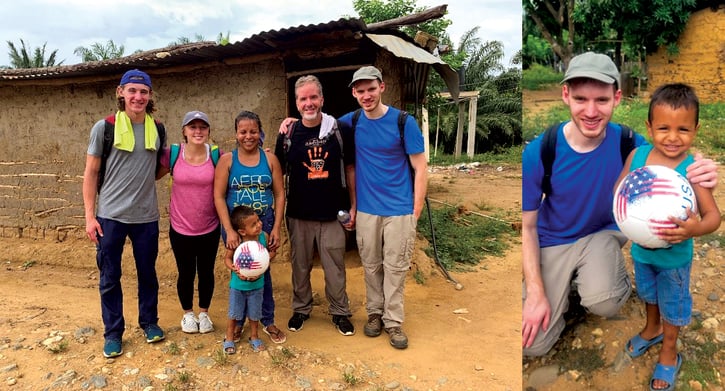 Hard Work!
Another significant aspect of our service work on this trip was helping out at Pastor Arqui Zapata's church. Arqui works with World Compassion Network to coordinate some of the plans for our trip.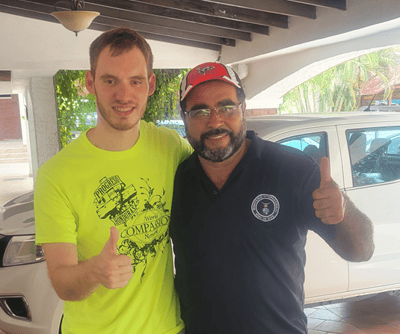 We were helping lay the groundwork for a new kitchen. This kitchen will serve the local villages and employ several members of the church's congregation.
Look in the background of the picture below and you will see the trenches that we dug during our trip. They didn't remain empty for long though, as our next step was to fill it with cement!
But wait, there's more! We did all of this work by hand, in 90+ degree heat.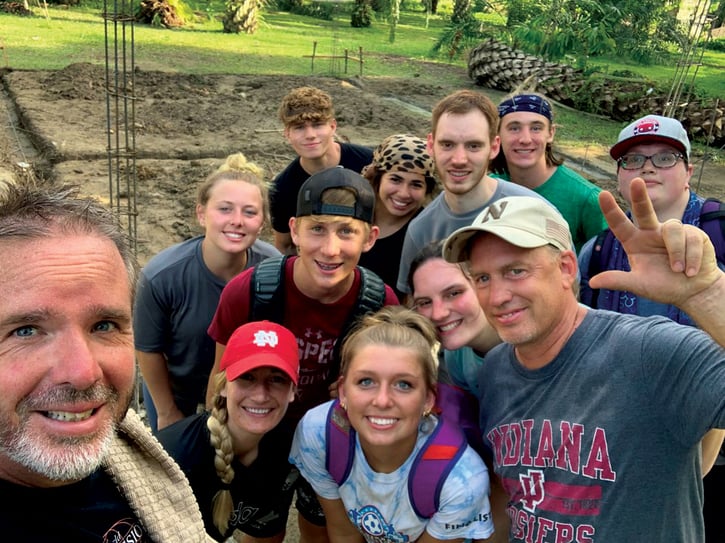 We shoveled the dirt from a large pile and wheelbarrowed it over to the mixing spot.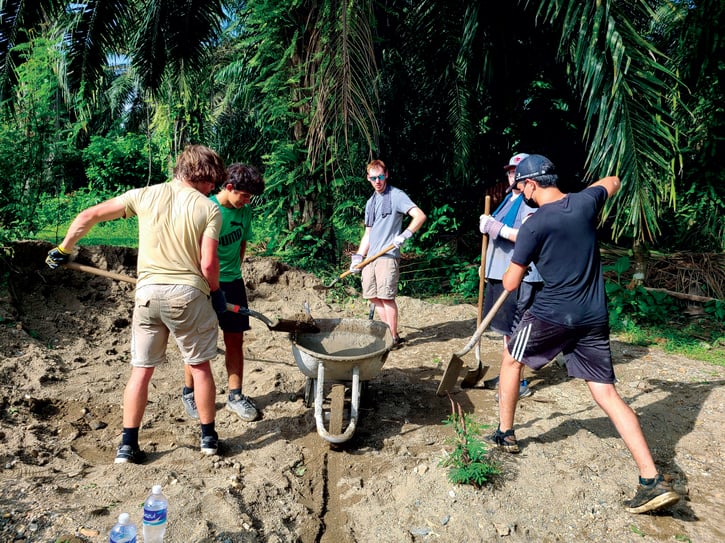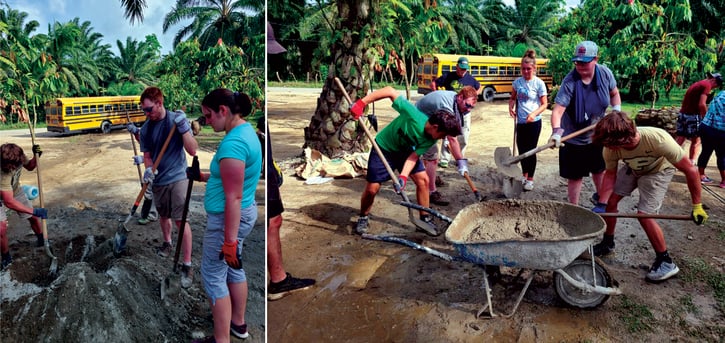 We also helped with some priming inside of the church.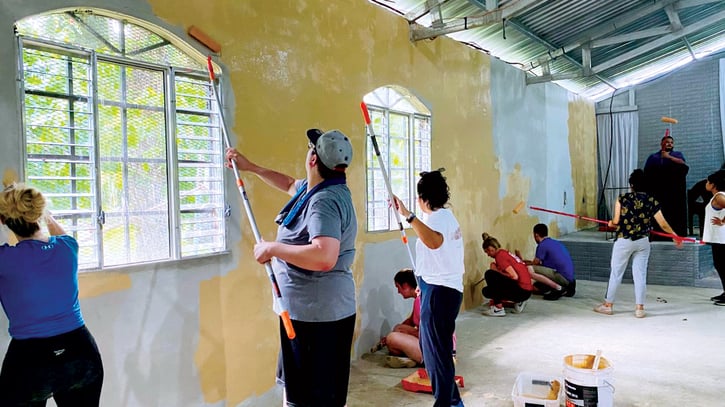 Church Visits
Throughout the week, we also got the opportunity to visit a few churches.

One of the churches we visited was especially significant to us, because we helped build it over the past couple of years!
Adventure Awaits
As the week came close to an end, we spent one day at a Honduran adventure park. We enjoyed ziplining, a waterfall tour, and a 30-foot jump.

Our day included some good food and fellowship, a short devotional from Pastor Arqui, and some baptisms.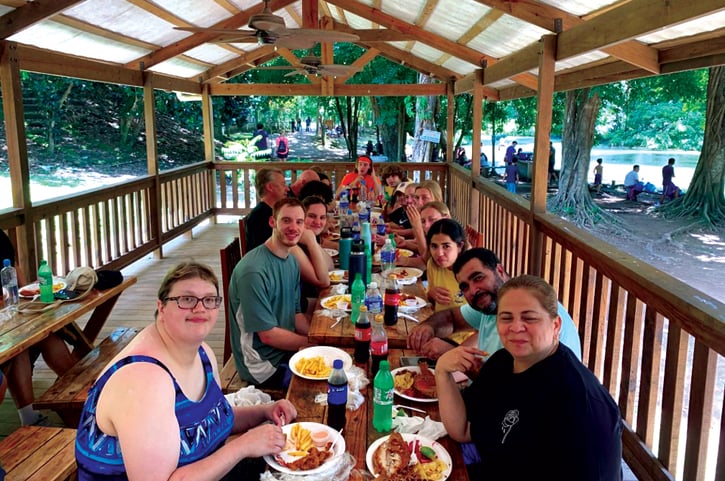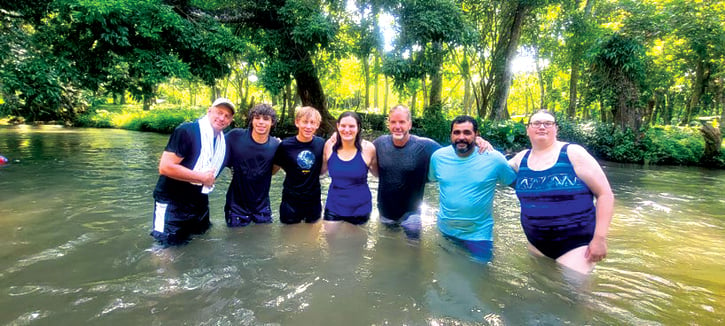 To Conclude
I can't wait to return to my Honduras family. I will be going again in the years ahead and hope to bring more of my family and friends to share in this experience. It is truly life-changing in a way that can't be described, only experienced for yourself.
If you are interested in learning more about my trip or are even interested in going on a World Compassion Network missions trip, please reach out to me at timbritton94@gmail.com. I will gladly share anything about this experience.

For God's Glory,
Tim Britton