That time of year is almost upon us again for Holiday celebrating. A wonderful time of year to be sure but a time that can be made even more enjoyable if you know which wines to pick out for that Thanksgiving dinner or to give as a gift for Christmas or Hanukkah!
With Thanksgiving right around the corner let's start with what to drink with that turkey dinner. Nothing better than Pinot Noir to pair with a carved and stuffed turkey breast. The only problem is how do you know which one to get? And what if you prefer white wine?!
Don't worry! I have a few pointers below that will make you feel like a connoisseur (even if it's only a few times a year!).
If a Pinot Noir is made anywhere in the world except France it is called just that… Pinot Noir. But… when that same wine comes from France it is referred to as a Burgundy which is a region in France where this wine is cultivated (it is also grown heavily in Champagne but used there for, you guessed it, Champagne!).
There are a few primary areas around the world known for exceptional Pinot Noir. If you can remember just this when shopping for a good holiday dinner wine you'll be ahead of the curve.
Let's start with the big boys. Burgundy. Oh momma. The primary thing to remember when looking for a Pinot Noir from France is how they are classified. Unless you can speak and read French it can intimidating (Italian wines are more difficult!). Just remember that French Burgundies are classified into the 4 basic groups and will say so on the labels.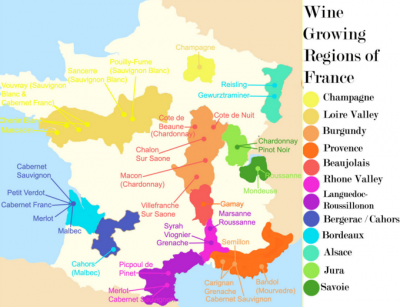 Grand Cru. Gets no better for Burgundy wine and there are only a handful of producers that are allowed to make it. Grand Cru wines make up only 2% of the wine from this region (and 1/3rd of that is white!)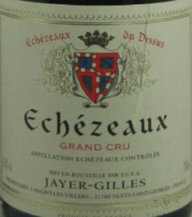 Premier Cru. This may also show up on the label as 1er. These are classified as just below the quality of Grand Cru but also above any other Burgundy wines in France. These wines make up 12% of the wines produced there.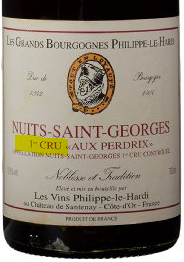 Village wine. Produced from one of the 42 French villages in Burgundy. This is all other Burgundian red wine and tends to be blends of vineyards instead of wine from a single estate.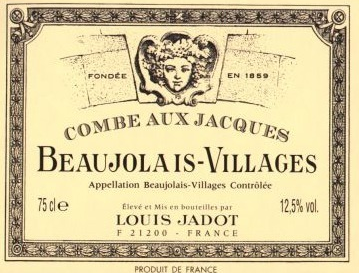 Regional wine. Simply referred to as Burgundy or Pinot Noir. Generic regional wine from anywhere they can source it in the region. It will have the word Bourgogne (standard/generic). Just buy the Village wine above and stay away from this swill altogether.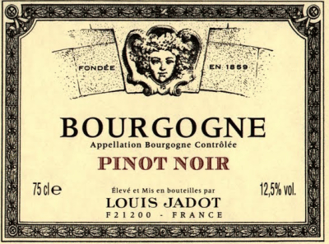 Next up is the US. The primary areas in America where you'd be looking for quality Pinot Noir would be Willamette Valley in Oregon, Anderson Valley in California, Sonoma Coast in California and Russian River Valley also in California (Monterey area aka Santa Lucia Highlands and Santa Barbara also get honorable mentions here).
My personal favorites tend to come from Willamette Valley Oregon and many rival the quality of those found in France despite only being grown there for a handful of decades compared to thousands of years. Wine regions in America are referred to as AVA's (American Viticultural Areas). The region is divided into six subordinate AVAs: Chehalem Mountains AVA, Dundee Hills AVA, Eola-Amity Hills AVA, McMinnville AVA, Ribbon Ridge AVA, and the Yamhill-Carlton District AVA. Find any Pinot from there and you'll be glad you did!
After the US and France I personally find New Zealand Pinot Noir to be the best overall value. They make some truly great food wine in New Zealand and tend to command for less for their wines than areas like Oregon and France. While famous for their Sauvignon Blanc New Zealand actually produces some incredible red wines as well including many fantastic red blends. My honorable mentions would go to Chile and Australia (Yering Station in the Yarra Valley makes a SUPERB Pinot).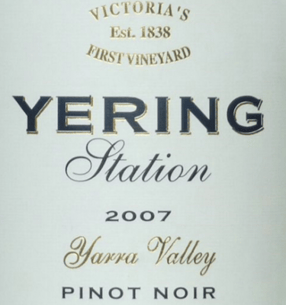 Ok so now you know how to find an excellent Pinot Noir for Thanksgiving or gifting but what about those white wine lovers?!
For turkey day look no further than our friend the Riesling. Once again we're going to focus on Oregon here and then look at our friends the Germans.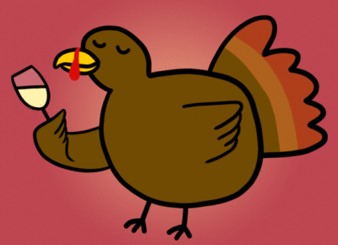 Riesling is a wine very seldom blended and rarely aged in oak (which I love about this varietal!). This leaves the wine to be expressed in its purest form. It leaves nothing but the fruit and terroir (where the wine comes from) to be experienced. Riesling is now sorted by taste profile as this wine can range anywhere from dry to very sweet and almost desert friendly. For turkey dinner I would stay on the drier side of things but everyone's taste is different so experiment with it.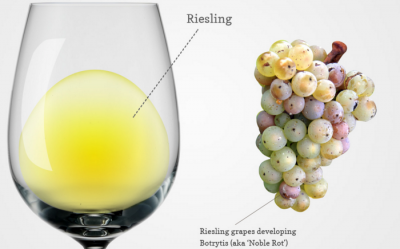 Chehalem and Argyle offer an incredible Riesling and for those of you with sweeter wine on the mind look for "Late Harvest" Riesling where the wine has remained on the vine longer and thus produces more sugar.
Germans are far and away the most famous Riesling producers and this grape varietal is Germany's most widely produced. The primary way to spot a decent German way is to look for the word "Qualitätswein" or "Prädikatswein" which indicates a "quality wine" in Germany. Any denotation of "Trocken" is Germany's way of telling you this wine is dry and less sweet.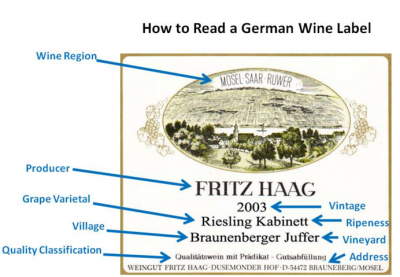 Kabinett tends to denote a higher quality "reserve" wine and are the least ripe (least sweetness). Under German law Kabinett wines cannot have additional sugar added (Chaptalization) which is sometimes added to increase alcohol content.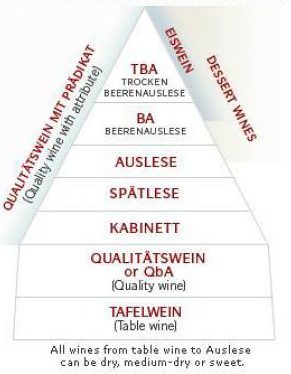 Spätlese are "late harvest" wines in relation to Kabinett. These can be very food friendly wines.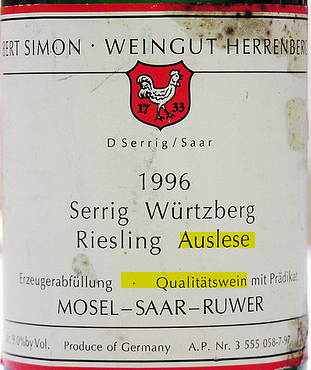 Auslese wines are left on the vine until they achieve a very high sugar reading and sometimes even long enough to develop rot/mold. These are more or less dessert wines.
I hope you find this helpful as you embark on a fabulous Holiday season in 2015! You should now know enough about Pinot Noir and Riesling to ensure a truly memorable Thanksgiving dinner and possibly some superb gift ideas for the Holiday season (not to mention a few helpful hints the next time you go out for dinner and the idea of looking at the wine menu scares you).