Insight Works is a leading developer of add-ons for Microsoft Dynamics NAV and Dynamics 365 Business Central. Insight Works specializes in helping manufacturing, warehousing, and distribution companies get the most out of their ERP. We work with a global network of partners who, together, help companies excel and be leaders in their industry. Insight Works is a Microsoft Gold Certified Partner.
Flagship products from Insight Works include:
Mobile Warehouse Data Collection
Inventory and warehouse managers often find themselves battling inefficient operations due to inaccurate warehouse transactions and time-consuming manual tracking. With Warehouse Insight, this is now a thing of the past. Warehouse Insight is an add-on for Dynamics 365 Business Central that provides warehouse and production employees with full access via barcode scanners and hand-held computers. Warehouse Insight streamlines inventory and warehouse functionality to provide intuitive warehousing tools for inventory counts, shipping, receiving, picks, putaways, bin management, and more.



Shop Floor Data Collection
Shop Floor Insight is a comprehensive Dynamics 365 Business Central add-on for barcoded time capture, field service, time and attendance, and employee management. Automate the time collection process to significantly reduce the labor costs and data entry errors associated with manual entry. Users enter time and attendance information directly, with simple supervisor approvals. Use barcoded production orders to speed shop data input and reduce the errors associated with manual time entry. Shop Floor Insight integrates directly with Dynamics 365 Business Central to capture work progress and material usage in real-time, dramatically reducing the effort to manage production and job data.



Inventory Management
Why make physical inventory counts harder than they already are? Advanced Inventory Count enables inventory managers to simplify inventory and cycle counts with comprehensive data entry, reconciliation, posting, and analysis tools. Enhance the Dynamics 365 Business Central physical inventory capabilities to allow for comprehensive count sheet creation, advanced reconciliation analysis, multi-user count data entry, and simplified journal posting. Speed up data entry by allowing multiple users to enter count data simultaneously. The count entry screen provides visual indicators of incorrect counts or data entry errors. Easily add additional items that were not on the original count sheets.



Integrated Shipping
Streamline tedious and error-prone shipping tasks by seamlessly integrating Dynamic Ship with Dynamics 365 Business Central. Shop floor employees will reduce manual entry errors by scanning packages directly into Business Central. You will realize money and time savings by working directly with multiple carriers. Dynamic Ship offers integration with all major domestic and international carriers including UPS, DHL, FedEx, USPS, and over 100 more! Get carrier service information and rates based on package weight, dimensions, and destination through direct connectivity to the carrier via the internet so you know the most current information prior to shipments.
Free Tools from Insight Works: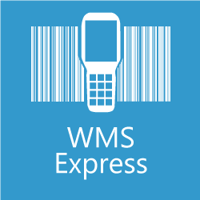 WMS Express
WMS Express from Insight Works is a free add-on for Microsoft Dynamics 365 Business Central Cloud that brings mobile device integration to the warehouse setting. This means you can save a lot of time, while increasing accuracy, by scanning barcodes to manage different warehouse operations. Whether you run a simple operation where you use purchase and sales orders or run a more complex warehouse, WMS Express will help streamline processes. There are three free versions to choose from depending on your specific requirements.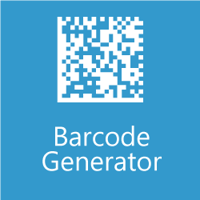 Barcode Generator
Barcode Generator from Insight Works makes it possible to add linear (Code39) or 2D (Data Matrix) barcodes to reports in Microsoft Dynamics 365 Business Central. Now you can modify existing reports such as invoices, order confirmations, and production orders to include barcodes, or you can create your own new reports with barcodes.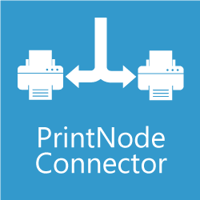 PrintNode Connector
You need to be able to print multiple reports and documents to different printers without having to print each one individually or print to PDF. The Insight Works PrintNode Connector is a free add-on that allows you to make use of the free or paid PrintNode.com service to automatically print reports to a specified printer.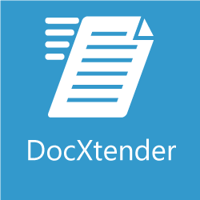 DocXtender
DocXtender from Insight Works is a free utility that enables users to attach documents to any page in Microsoft Dynamics 365 Business Central with a simple drag and drop. DocXtender works with any page in Dynamics 365 Business Central that supports attachments. With DocXtender, you'll easily associate customer POs to orders; invoices to POs; quality documents to receipts; or any other file to pages in Dynamics 365 Business Central. Using Business Central on-prem or NAV? Then check out NavXtender here.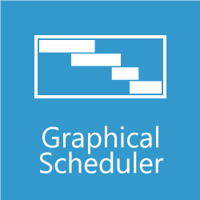 Graphical Scheduler
With Graphical Scheduler from Insight Works, you'll easily visualize exactly what work is scheduled at each workstation enabling production managers and employees to view and manage production loading more effectively.
Ready to see Insight Work' solutions in action? Contact your Innovia Customer Success Manager and we will make sure you see a demo of all Insight Works has to offer. Don't have an Innovia CSM? Then email us at sales@innovia.com or call 800-834-7700 to get started.