EazyStock is a cloud-based inventory optimization solution for small- to mid-sized businesses. Integrating with your existing NAV or Business Central ERP, EazyStock automates your inventory management to reduce excess inventory, increase your service level, decrease the amount of time spent on manual inventory management and overall save both time and money.
EazyStock will help you calculate optimal safety stock levels, order levels, and order quantities as well as:
Automate your forecasts

Identify item demand patterns

Propose purchase orders

Give you a full view of your inventory with ready-made KPIs and reports


EazyStock is developed and supported by Syncron, a leading provider of inventory management solutions, trusted by leading global brands in 100+ countries around the world. Built on Syncron's powerful platform, EazyStock is the perfect solution for wholesalers, distributors, manufacturers and retailers looking to optimize their inventory management with features such as automated demand forecasting, replenishment execution, multi-location planning, seasonality, supplier management and more.

EazyStock is powerful inventory optimization -- made simple.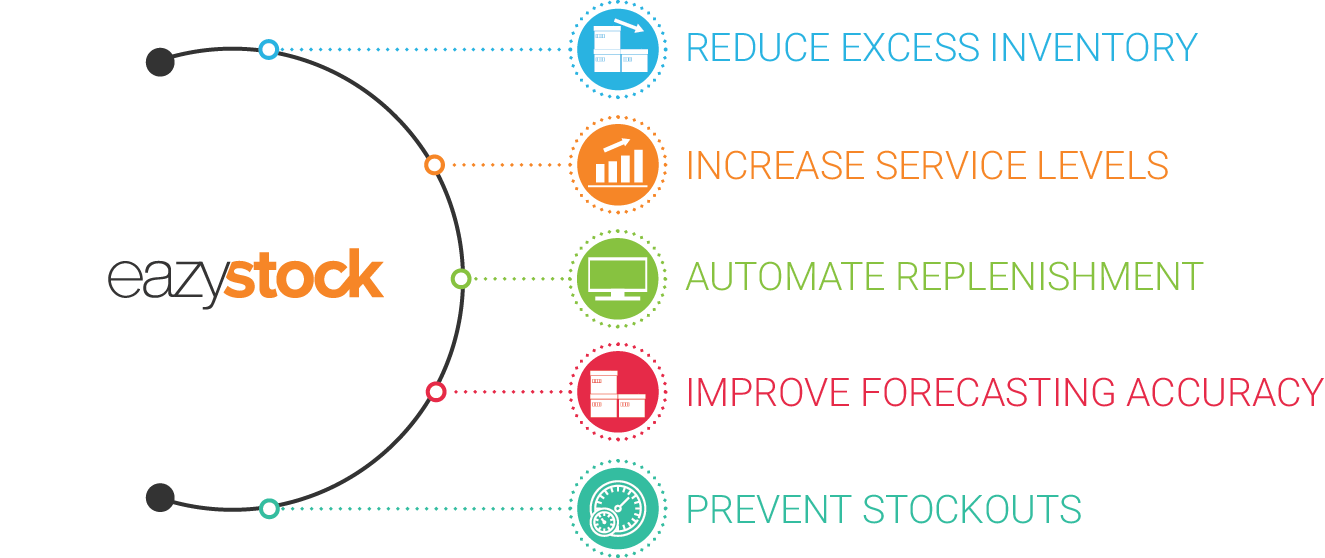 Interested in seeing what EazyStock can do for your inventory management? Contact your Innovia Customer Success Manager and get a free Stock Health Analysis to see what ROI EazyStock would bring to your business. Don't have an Innovia CSM? Then email us at sales@innovia.com or call 800-847-7700 to get started.