Dynamics NAV 2017 has been out for six months and many of our customers are asking what this product means for their business. For each customer the answer is slightly different depending on their particular business. However, Microsoft has made significant investment in Dynamics NAV to help a broad range of users become more efficient. I will cover just a few of the items that Innovia believes have the broadest application for users of Dynamics NAV.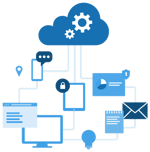 Workflows
This area of the product provides companies with a mechanism to ensure that your systems and operational policies are followed. Now, I will note that for many small and mid-sized companies, getting the operating procedures out of tribal knowledge, out of people's heads, and into a written document is sometimes a feat unto itself. That said, once the operating processes and procedures are defined, Workflow with Dynamics NAV greatly improves the adherence. This saves time in many aspects of your business. Mistakes, and all the associated corrections, are avoided by performing tasks the right way the first time. Customer service improves because end users can more quickly and confidently provide the customer the information or service they seek by following the defined workflow. Business leaders are better informed regarding deviation in key performance areas. These factors combine to make the workflow one of the most significant improvements in Dynamics NAV.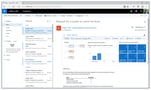 The Outlook Client
For many businesses seeking to bring their users out of standalone systems and into the mainstream, the Outlook client for Dynamics NAV makes a huge step in that direction. Email is an important part of every customer's environment. Now end users can access customer or vendor information directly from the Outlook. Better yet, Outlook recognizes these contacts and provides a tip to the user that this person is in our NAV database. From there, while still in Outlook, the user can see customer/vendor information such as open orders, balances, and invoices. Imagine the time savings in having all this information at your fingertips. The good news does not stop with just this information. Users can also take action! Directly from Outlook a user can enter a quote, take an order, or process an invoice. All this data is linked directly with your Dynamics NAV system with no worry about the cumbersome integration points of past attempts of CRM Outlook solutions. Not only will this help your customer service team, it will help everyone in your company be a better part of your customer service team.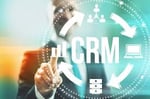 Relationship Management
Ahhh…CRM. Everyone wants it, no one understands it, and most systems fail to achieve anywhere near their desired impact. The breakdown is typically in driving end user adoption. The improvements to Dynamics NAV now make CRM baked into the software you already own. No additional investment, very little training to get users productive, and very little risk to your company. Now end users can get all the data they need on their phone, tablet, or workstation. This helps keep your field team in the field interfacing with your customers and prospects. The pipeline tracking is built directly in NAV and configurable to whatever your sales process may be. Combine this with the Outlook client mentioned previously and the amazing dashboards from PowerBI and you have a very powerful CRM system.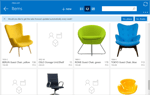 Item Forecasting
Microsoft has taken the first steps in leveraging Cortana analytics and your historical data to help better manage your inventory. With just a few simple steps, you can now have forecasting at your fingertips to improve customer service and reduce your inventory investment. Dynamics NAV now has forecasting that so many users need to help them complete in an increasingly complex global environment.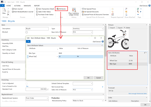 Item Categories and Attributes
The ability to better define your inventory is now available to you in Dynamics NAV. Whether you wish to track dimensional data, weights, or any other aspect of inventory, Microsoft Dynamics NAV provides you that option. These fields have a lot of flexibility to help companies better manage inventory location/slotting and shipping within their business. In addition to these more obvious uses, Dynamics NAV also allows for easy search capability using these fields. So, the next time your sales team, customer service, or warehouse personnel are trying to find a particular style, size, or finish, they can do a quick search using categories and attributes to find the data they seek to do their job and serve your customers.
In addition to all these great features (and there are many more), Microsoft continues to invest mightily in Dynamics NAV making Dynamics NAV 2017 the most technically improved platform in the Microsoft product suite. With faster performance, improved SQL, and enhanced mobile capability, Microsoft is truly dedicated to empowering every person and every organization on the planet to achieve more. Contact Innovia Consulting today to find out how we can help your company achieve more.