Microsoft's introduction of Dynamics NAV in the cloud has allowed companies to rethink how they look at IT. While the traditional on-premise systems were clunky to operate, expensive to implement and required a high level of man power, the cloud creates endless low-cost possibilities.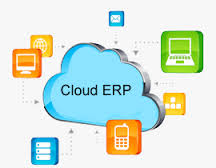 So Why Switch?
Flexibility & Scalability
To prepare for the future growth your company strives for, you traditionally need to invest heavily upfront into your on-premise solution, a small percentage of which is regularly used. With the cloud subscription model, you can keep that capital in your business to expand your markets and better serve your customers. The cloud options allow you to reliably build an environment that meets your current needs, and expand or contract as you need it.
Dynamics NAV in the cloud is as intuitive as your Office365 solution, so there's no need to hire consultants which teach your team how to use the Dynamics NAV system. This IT shift will allow you to get out of the day-to-day needs of technology, freeing up time so you can instead focus on strategy and growth opportunities.
Tablets and smartphones have become commonplace tools in business and, as devices continue to multiply, so has the complexity of juggling the number of applications. Integration and data collection from this growing number of applications is essential in today's business world, and your current on-premise environment may be a sticking point for growth.
Since you can access Dynamics NAV through the internet, you now have the possibility to access the information you need both when and where you need it.
How to Switch
Create a Game Plan: There are too many moving and complicated parts in your current ERP system to go in blind. Work with your partner to determine which functionality will be necessary to bring to the cloud and how you're going to achieve this together.
Set your standards: Standardize data and processes across your business to ensure there's no loss of information when you make the switch.
Increase capabilities: Cloud opens up a whole new set of doors so take advantage of the increased possibilities within your new system. Speak with your partner to decide what's right for you.
Get the right support: A good customer-partner relationship and open communication will be key to ensuring a smooth transition.
Automate Tasks: Once you've made the switch, make sure to automate your tasks. Choosing which functions largely depends on your business, but a good rule of thumb is to automate wherever you can you can to save time, money and resources. Experts agree that if you're not automating at least some of your tasks, you're lagging behind the competition.
Just like the flexibility and reliability gained with Dynamics NAV in the cloud, agilesWorkflow is a flexible add-on for your cloud ERP, offering atomization for both simple and complicated processes. There's also no coding necessary, can be used on every table in NAV and is easy to set up. Dynamics NAV and agilesWorkflow in the cloud is the perfect combined solution to meet the needs of your growing business.
Still not ready to make the jump? Ask our experts and move your business forward today!