You've Found Your Free Business Central / NAV Community!
Dynamics User Group (DUG) empowers everyday users, administrators, and developers like you with the tools and information they need to excel in their professions. With a free DUG community membership, you have access to several programs that help you get more out of your Microsoft ERP investment. You can learn more about each of DUG's programs below. You can learn even more by accessing the gateway of all the DUG has to offer, the DUGHUB.

Dynamics User Group Forum
The heart of DUG is the discussion board, this forum is a quick and easy way to get answers to your Business Central, Power Platform, and CRM questions.
A platform for user and partner discussions

20k+ Members | Easily Accessible and Free

Over 68k discussion topics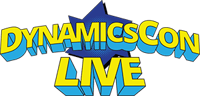 DynamicsCon Live
This annual in-person, multi-day event is a great opportunity to learn more about your system and to network with other Microsoft Dynamics end-users. This event occurs every fall and we anticipate rapid growth in attendance each year.
Get the face-to-face networking opportunities that we all desire

Engage in fun and unique networking opportunities

Spend time with the Innovia Consulting team
DynamicsCon Virtual Conference
Do you seek free Business Central training with the convenience of not needing to travel? Look no further than DynamicsCon Virtual. This multi-day event gives you ample opportunity to learn some helpful tips and tricks for the different functional areas of your system.
To meet the community's desire for continued robust educational content, DUG schedules one DynamicsCon virtual conference each year. Attendance at and participation in the live educational and networking events is 100% FREE to you. The content for these events is submitted by hundreds of experts within the DUG community, voted on by the entire community, and consumed by ANYONE globally.
Free annual virtual event, typically occurring in the spring

100+ total sessions over 3 days from community leaders, Microsoft, ISVs, and strategic partners like Innovia

Live Q&A opportunities with presenters following most sessions

DUG Meet-Ups
One of the best values of DUG is their strong sense of community, with DUG Meet-Ups, you have an opportunity to gather with other Dynamics Users in your local community.
Local in-person groups hosted by Dynamics User Group and led by local leaders

FREE to attend

Don't see your area listed? Reach out to Steve Waltz at swaltz@innovia.com and we can have a discussion about getting a community established in your area.

DUG Skill Up
Are you in need of further deep-dive training for your Dynamics ERP system? Innovia is happy to partner with DUG for their on-demand training class library entitled Skill-Up. In this catalog, you will find on-demand versions of some of Innovia's Training Workshop classes, covering Business Central topics such as workflows & approvals, Sales Orders, and Fixed Asset Management.
Follow the link below to see all the classes Skill-Up has to offer.
About Dynamics User Group
Dynamics User Group (DUG) was founded in 1995 as an independent user group focused on supporting the Microsoft Dynamics 365 Business Central (formerly NAV/Navision) community. Since then the group has grown and now provides resources for Dynamics 365 F&O, Dynamics 365 CE, Power Platform (BI, Apps, Automate, Virtual Agents), and Dynamics GP users. If you use any of these products, this community is for you!
Do You Have Questions About the Community?
Feel free to reach out to your Innovia Customer Success Manager, email us at info@innovia.com, or use our Contact Innovia Form to learn more.