Well-designed authorizations are of great importance for the proper functioning of any organization. 2-Control offers user-friendly authorization software for Dynamics NAV and Dynamics 365 Business Central which enables you to implement segregation of duties and have insight into the quality of the authorizations.
With a proven stack of authorization solutions, 2-Control supports the full authorization cycle from designing to monitoring the authorizations in Microsoft Dynamics.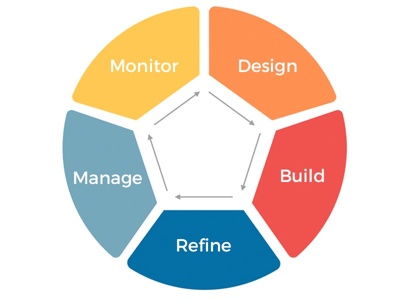 Take a look at the solutions that 2-Control has to offer.
Authorization Box for NAV and Business Central
When you work with Microsoft Dynamics NAV or Business Central you need a secure, controllable and auditable environment. Authorization Box is a 2-Control product and is developed by IT-auditors with the main objective to enhance the security and internal control of organizations.
Field & Dataset Security for NAV
The Field & Dataset security module allows each field in Dynamics NAV to be separately authorized. It is the solution for implementing "waterproof" segregation of duties.
Mandatory Fields for NAV
The Mandatory field module provides the possibility to validate fields: mandatory or according to predefined filters or length. By applying field validation in Dynamics NAV, there's no more incomplete master data or gaps in information processing.

Field Security App for Business Central
The Field Security App provides the solution for implementing segregation of duties by setting up authorizations on the field, filter and action level. Watch this video then click on the link below to learn more.
Field Validation App for Business Central
The Field Validation App provides the solution for implementing flexible data quality business rules for all your master data. We enable you to set up a more reliable Dynamics 365 Business Central environment. Learn more by watching the video and reading the factsheet.
Ready to get started? Reach out to your Innovia Customer Success Manager, call us at 800-834-7700, or email us at sales@innovia.com to learn more.