Looking to add functionality for your Microsoft Dynamics 365 Business Central system? Our friends at Business Central Addins develop easy to install and use extensions which take your system from good to great.
With over 10 years in business and thousands of satisfied customers, Business Central Addins are designed with you in mind. Scroll down to learn more about the solutions available.
Still using Microsoft Dynamics NAV? These solutions are available for your system too. Please contact your Innovia rep for more info.
Shipping Connector
The Shipping Connector is a robust shipping solution that harnesses the power of Business Central to give you the quickest, smartest shipping solution on the market. Use the connector to pass address and shipping details from Microsoft Dynamics 365 Business Central to UPS WorldShip, FedEx Ship Manager, or any carrier that has installable shipping software. Then receive tracking numbers and exact freight charges back to Business Central in real-time.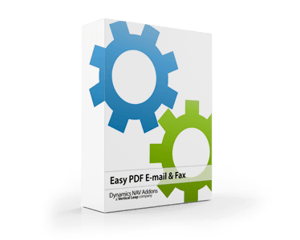 Easy PDF Email & Fax
Automatically send out documents based on user-defined templates. Personalize your message while Business Central fills your documents with dynamic data. You can send documents in real-time, as an invoice is posted and processed, or in batches. Each customer can determine how they want to receive each kind of document, which can be e-mailed, printed, or faxed, and can even set up multiple recipients for a document. You can have multiple e-mail addresses per customer and document, and specify which address goes in the To:, CC:, and BCC: fields.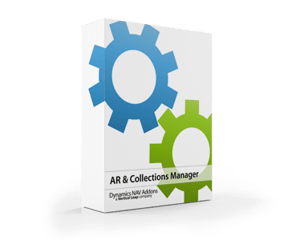 A/R and Collections Management
A/R and Collections Management uses industry-leading artificial intelligence to scan past customer payment history and give you both the data and tools needed to collect all the cash that your company has earned. The system will suggest whom to contact and when and will track every interaction so that your collections staff are armed with everything they need to get their job done. They will even move from being reactive--chasing down overdue invoices--to being proactive by addressing large invoices and potential problem payers before they become an issue. Customers frequently see a spike in freed-up cash flow within 60 days of implementing A/R and Collections Management and a three-day reduction in your average days-to-collect, which translates to $8,000 of cash flow per million of gross revenue.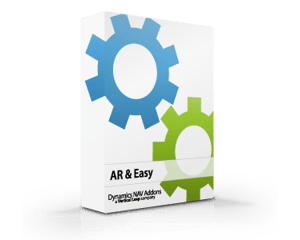 AR & Easy
1. Easier Invoicing
Create a list of invoices that have newly become overdue in AR & Collections Manager and use Easy PDF to send them a Business Central Reminder. This function is designed to try to speed collection without human interaction.
2. Keep Track of Exceptions
If an exception has been created for an invoice in AR & Collections, and Easy PDF is used to send a copy of that invoice, an entry is made in Exception History that records this fact and the date it was sent.
3. See Trends in Days to Collect
We have added a new tab with a Trendscape that sums all customer information to provide a trended display of the total company average. This display can show if a company's collection efforts to reduce average days to collect are trending successfully, and by how much.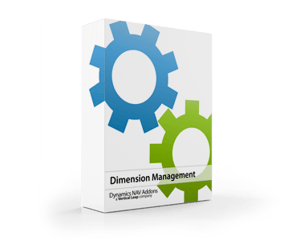 Dimension Management
A must for all organizations that rely on accurate and timely reports and analyses based on dimensions. While dimensions open up the power of Business Central, they can also be complex and time-consuming to fix. Dimension Manager gives you the ability to navigate through any posted document or transaction, and to add, change, or delete dimensions on documents and all related entries created when the document was originally posted. This saves you the long, tedious process of reversing out, recreating, and reposting the document.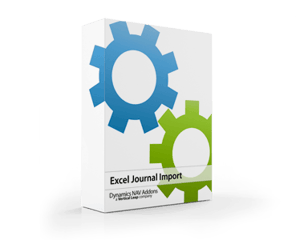 Excel Journal Import
Create a journal in Excel and automatically upload it to your Business Central system with just the click of a button. Lots of smart logic overcomes all the headaches of doing it manually; the system auto-maps your fields, creates document numbers, adds new dimensions, and finds/fixes data errors without starting over. Common uses are cash receipts, payroll, fixed assets, recurring entries, and imports from external systems. Almost any standard type of file can be imported.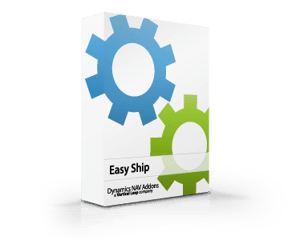 Easy Ship
Easy Ship is a powerful shipping module that enables Business Central to communicate directly with parcel, freight, 3PL's, and consolidators for a complete enterprise shipping solution. We've partnered with PaceJet, the leading cloud-based shipping system, to bring you the power, flexibility, and freedom to seamlessly work with a huge set of shipping partners. Freight quoting with rate shopping, packing with scale integration, load management, and export shipping and paperwork are just some of the features you get with Easy Ship.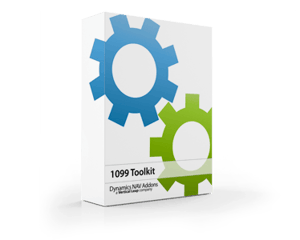 1099 Toolkit
Be proactive this year-end by using the 1099 Tool Kit, which offers a step-by-step, systematic approach to using additional analysis and reconciliation tools designed to simplify the process. Often, vendors are set up incorrectly and invoices are missing or have incorrect 1099 codes. Using the tools, reports, and instructions provided in the 1099 Toolkit you can save hundreds of hours for a large organization.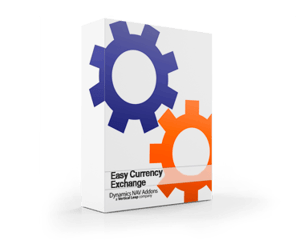 Easy Currency Exchange
Includes subscription to Informatica data services, which include 160 verified currency exchange rates based on the globally accepted London Close. Easy Currency Exchange takes the legwork out of manually updating the currency exchange rate tables. Automate this error-prone and critical process to ensure you always have up-to-date rates on a daily basis at a time you specify.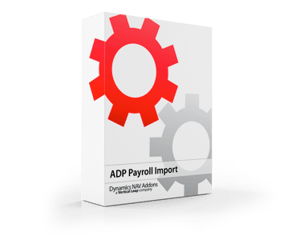 ADP Paychex Payroll Import
Stop hand-keying in of General Ledger entries each pay period. With the ADP Payroll Import addon, you can bring the general ledger entries into Business Central with just one click. Each pay period, ADP will send you an electronic file, which you can import directly into your journals with this addon. Files of the import include: company, cost centers, departments, employee number, and employee name.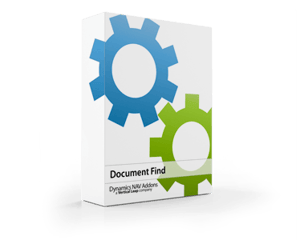 Document Find
Microsoft Dynamics 365 Business Central can get tricky because documents like sales orders and purchase orders go away when they are posted. Document Find gives your users a great tool to find exactly what they are looking for by showing everything related to an internal or external document number, giving you the ability to track down information in an instant. Improve customer service, user satisfaction, and overall system effectiveness with this simple yet useful addon.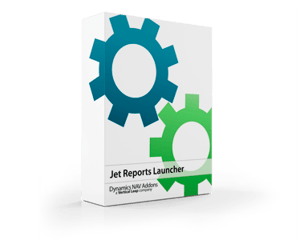 Jet Reports Launcher
Make it easy on your users by putting their Jet Reports right inside the Business Central interface. Create lists, like an end-of-period report list, or group reports for a specific functional area. Also, open up or lock down report access with security.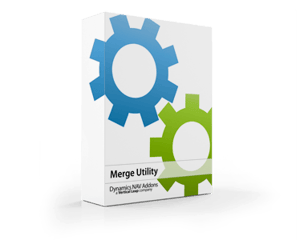 Merge Utility
Merge customers, vendors, and dimension values in Microsoft Dynamics 365 Business Central with a click of a button, with documents, history, and ledgers all updating automatically.
Ready to Learn More?
Contact your Innovia Rep today to learn more about these great addons for your Microsoft ERP system. Don't have one? Not a problem, contact us at 800-834-7700 or via email at sales@innovia.com. We can't wait to show you how these add-ons will improve your system's performance.
Additional Resources