If you are like most businesses today, you're thinking about eCommerce, especially with recent disruptions to traditional in-person sales strategies. And it isn't just B2C businesses that can benefit from digital channels. Today B2B businesses are increasingly relying on robust eCommerce systems as well.
The key questions you might be wondering are how to get started and how to know you have everything you need to be successful. There are many technology options out there that handle various eCommerce functions, such as your online store, content management, product data, automated marketing, and integration with your Microsoft Dynamics 365 Business Central or NAV system.
Luckily, Dynamicweb takes the guesswork out of choosing a solution with its digital experience platform. It equips you with all the tools you need to find success across all your digital sales channels. Here are just a few of the features you can expect if you add Dynamicweb to your Business Central/NAV system.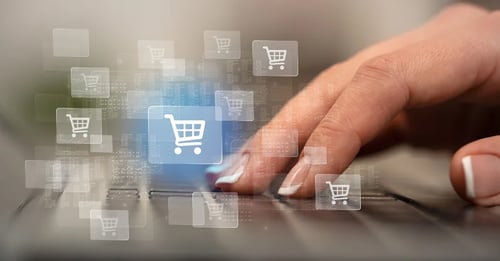 eCommerce & CMS
The first thing your customer will see is your online eCommerce interface. That's why ensuring it both looks professional and functions well is so critical.
With Dynamicweb, you can easily configure your eCommerce site with its easy-to-use content management system (CMS). If you are unfamiliar with this term, think of it as the editor you use to design your website that doesn't require any coding to customize.
Dynamicweb brings you many templates to use or build upon, so you can get started right away.
Implementation/Configuration
Even though Dynamicweb's interface is easy to use, if your business is new to eCommerce, you may not know where to get started. That's why implementation services are crucial to starting strong.
Dynamicweb doesn't leave you on your own and ensures you check all the critical boxes for a smooth launch, including:
Branding and consistent styles across the site (fonts, colors, etc.)
Calls-to-Action
Image filters
Product sort, filter, and search
And much more!
Integration with Business Central or NAV
An eCommerce sale means nothing if no one knows to fulfill it! That's why your eCommerce platform needs to feed into your ERP seamlessly, so the rest of your business knows what it needs to do.
This process doesn't have to be manual, though. With Dynamicweb's platform and easy-to-install integration module, you can bring orders into your system and automate sales from website-to-fulfillment.
User Adoption
Finally, an eCommerce platform is only successful if your customers and team members use it, right? For many, the transition can be challenging enough without adding unnecessary roadblocks.
Internally, it's essential to manage change and earn buy-in from your sales reps, who are largely responsible for introducing your customers to the new eCommerce channel. Compensating sales teams for online orders and enabling them to focus on higher-impact activities, like closing larger deals, creates a win-win for both customers and sales reps.
On the customer side, some of the biggest obstacles to eCommerce adoption include:
Changing old habits
Questions around transactions
Prices and incentives for online orders vs. traditional channels
Luckily, there are concrete strategies you can use to enhance your eCommerce adoption, both internally and with your customers. To learn these tactics and more, including how to market to non-adopters, register for our upcoming webinar "How to Launch a B2B eCommerce Channel Your Customers Will Use."
We hope to see you there, and if you are reading this blog after the event has occurred, you can use this same link to watch it on-demand!