Document Management and Workflow
You have your processes in place, and everything seems to work fine until the day you lose track of that work order which you need to review and approve. Where is it stored now? How about that invoice that you paid twice?
It's almost impossible to keep tabs on every project, every step of the way.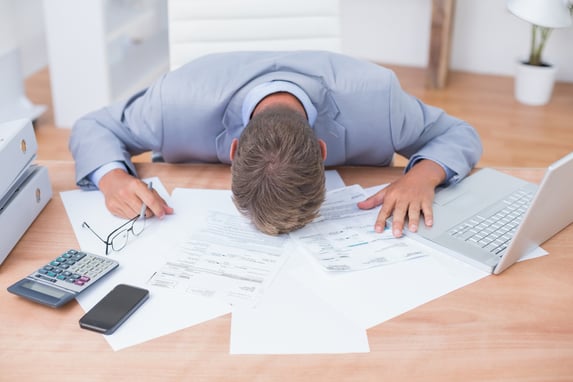 Automate processes to remove obstacles and keep business running smoothly.
You might want to answer these questions:
Are you still circulating hard copies or email attachments of your quotes, work orders, and invoices for signatures and approvals?
When you hand off a document-related task, do you have frequent delays because the next person in line doesn't act on them?
Do you spend time going through long email strings to find the documents you're looking for? Or worse, are they buried in a file cabinet?
Is it hard to figure out which document is the most recent version?
Do you ever forget the name of the file you are looking for or where it is stored?
If you answered yes to any of these questions, you are probably ready to take the paperless path.
Here are some of the features that document management and workflow software can offer:
Files are automatically named for consistency.
All related documents are filed together, making it easier to approve or reject requests.
No more missing files–everyone with permission can view the documents in the workflow queue.
OCR functionality lets you capture the data on any physical or digital file, whether it's an email, another electronic file, a hard copy, or a handwritten note.
Customize your workflow with your own business rules, conditions, and triggers.
Almost every department would benefit from document management and workflow automation.
Streamlining your processes and eliminating constant human input will reduce the chaos that comes with routing, tracking, and archiving documents. And without the disorder, productivity will increase.
Here are some of the benefits of having an automated workflow:
Complete work more quickly
Reduce errors and, therefore, risk
Produce consistent, reliable reports
Clarify decision-making processes with pre-defined criteria; everyone knows what to do next
Keep the work moving; identifying and eliminating bottlenecks
Free up time so you can focus on the work that really matters
Collect and analyze data more quickly, and make more informed decisions
Eliminate unnecessary processes
Improve accountability
Spend less time searching for files
Know that everyone is singing from the same song sheet with the latest version
Is it time to take your organization to the next level of automation? Watch productivity soar when you can automatically route and approve documents, emails, and other electronic files to the people who need to act on them.