Thanks for choosing to make Innovia Consulting your new Cloud Solutions Provider (CSP). As the first step in making Innovia your partner for cloud solutions such as Business Central, Microsoft 365, and Office 365 we need you to click the following link to setup your relationship with Innovia. Please reference the instructions on this page to help you complete this request.

Note: If you need assistance please contact us at 800-834-7700. We will gladly help walk you through the process.
Instructions
Step 1: Sign into Microsoft with your Microsoft Account Credentials and "Accept Microsoft Cloud Solution Provider invitation". Please Note: You need to be logged in as a Global Admin on your Microsoft account to accept the link.
When signing in you may get a update your admin contact info notification. You can simply ignore these and choose cancel.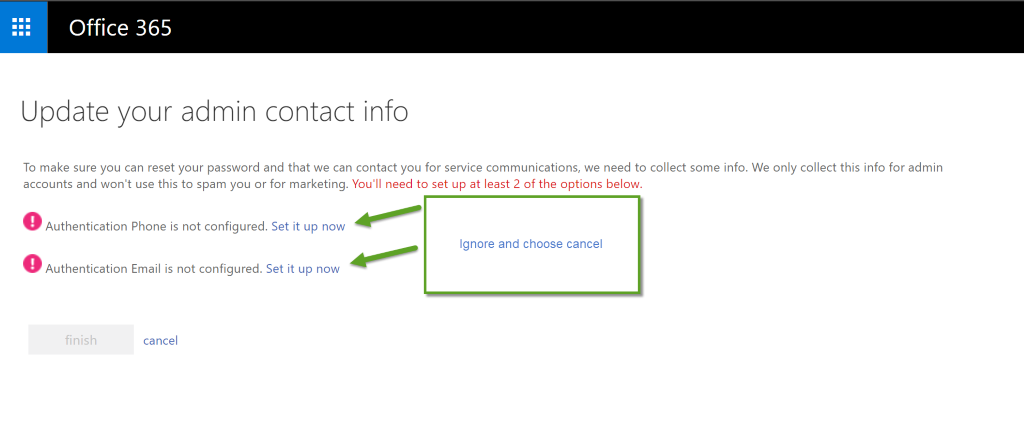 You can also ignore the survey request by hitting cancel.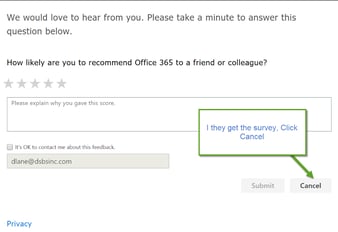 Step 2: To complete the request select Yes to accept the terms and click authorize CSP.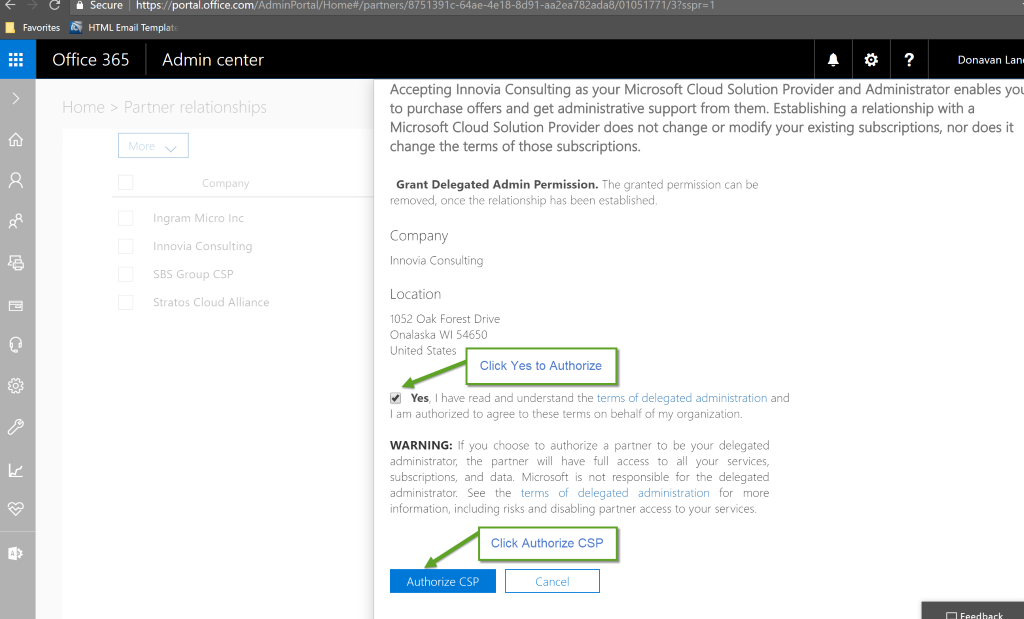 Step 3: Close the screen and logout.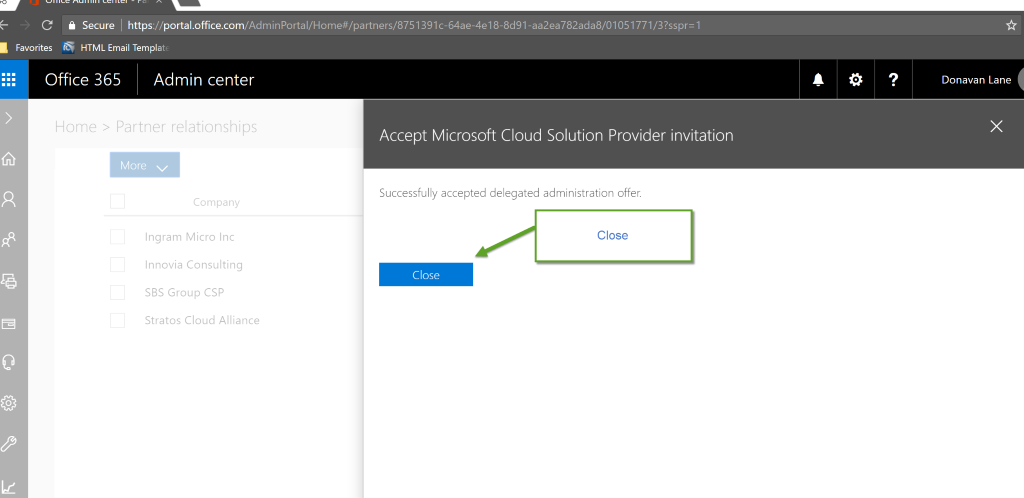 Additional Information
This link allows Innovia Consulting to be one of your Microsoft Cloud Solution Providers and if you so choose, to purchase offers and get administrative support from us. Establishing a relationship with a Microsoft Cloud Solution Provider does not change or modify your existing subscriptions, nor does it change the terms of those subscriptions. This granted permission can be removed, once the relationship has been established.
The Microsoft Cloud Agreement with terms of service. You should receive an email from Microsoft that verifies your receipt of this agreement.