There are many ways a company can grow: new customers, organic growth, and acquisitions. Innovia has been successful in all three areas this year. At the beginning of September, Innovia was proud to acquire Kanza Business Solutions. Kanza is a NAV reseller based in Overland Park, KS, with over 34 years' experience. Since the early 2000s, Kanza has focused on the Dynamics NAV space.
Over the last few years, Kanza found it needed to be able to bring more resources to its growing list of customers. Business was growing, but the ability to staff for this demand continued to be challenging. After the Innovia and Kanza teams met in early 2020, we began discussing an acquisition. Innovia had the staff, growing capacity, and experience to help Kanza provide for its customers.
We spent significant time ensuring a good cultural fit. Both companies wanted customers and employees to understand this move as a natural expansion for both companies and not a forced joining of ill-fitting organizations. Our goal was to provide a smooth transition for customers and employees. Today, we see that indeed, these objectives have been met. Both teams worked quickly to transition customers into the Innovia process and make Kanza employees feel as if they had always been here.
We are very excited at what the future holds for the combined companies. We look forward to expanding our work with Kanza customers and helping them grow their operations. 2020 has been an interesting year for all of us, and Innovia feels blessed to be able to continue to grow during this time.
Best Regards,
Alan Wyne, CEO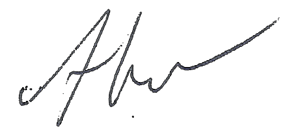 | | |
| --- | --- |
| | Are you getting ready for Community Summit? Have you set your schedule yet? Make sure to add these Innovia sessions, full of great BC/NAV content, to your Summit plans. |
| | |
| --- | --- |
| | Learn what is driving the latest e-commerce trends for food/beverage companies with our ISV partner Sana Commerce. |
| | |
| --- | --- |
| | What does a duck have to do with your business? Quite simply, when you find your duck, you've found something special for your customers that will transform a routine transactional relationship into a memorable one. Find out how! |
| | |
| --- | --- |
| | Learn how Value Stream Mapping can help your organization solve process challenges and eliminate waste in all your operations with this proven method. |
We are excited to announce that Deb Adler has joined Innovia Consulting as a Customer Engagement Specialist. Deb has extensive experience working with NAV / BC, including as an end-user for 14 years, at a partner, and most recently at ChargeLogic, an ISV focused on payment/eCommerce solutions. Building effective, long-term relationships with customers and partners has been central to her career. She has been a mentor, a teacher, and a leader to many. Deb resides in Baltimore, MD, with her partner and two cats. In her free time, she enjoys playing with her cats, as well as making ceramic pottery, relearning the piano, and baking. She loves traveling and tries to visit her family in Scotland at least every year or two.
We are excited to welcome Greg Titus to the Innovia Customer Engagement Team. He comes to Innovia after serving as Owner/President of Kanza Business Solutions, which recently joined the Innovia family. Greg will continue working with his customers, providing guidance on their ongoing BC/NAV projects and support. Greg brings many years of experience in sales, account management, and organizational leadership to his role. He resides in the Kansas City metro area. Greg is married, has two grown children, and is about to become a grandparent for the first time in November. When not working, Greg enjoys boating, fishing, and restoring classic cars; and he will never turn down an opportunity to eat barbeque and drink a beer.
We are also excited to welcome Sami Jenedi to Innovia as a Development Consultant with the Innovia Customer Care team. He comes to Innovia from Kanza Business Solutions and will continue offering customers assistance with their BC/NAV systems and databases. He is skilled in BC/NAV development, C/AL programming applications, SQL Servers, and more. He is currently finishing his Bachelor of Science degree at the University of Kansas – School of Engineering. He resides in Kansas City, MS.
Finally, we are pleased to announce Rick Kalal has joined the Innovia team as a Senior Development Consultant for Team Endeavor, Innovia's newest project team. Rick comes to us from Kanza Business Solutions (previously Shepard & Assoc.), where he worked for 24 years as a developer for both the Navision and MAS90 solutions. He has worked with numerous programming languages over the years as an employee of Delaware North, The American Quarter Horse Association, and Hubbard Enterprises. A Cleveland native, he now lives in Overland Park, KS, with his family, where they are active members of the rock-climbing communities in both Kansas City and Flagstaff, AZ. He is also an avid cyclist and a lifelong fan of the St. Louis Blues.
Alan Wyne -
CEO

7 years

Scott Borsodi -
Customer
Engagement Specialist

3 years

Mark Kane -
Senior Application
Consultant

3 years
Holly Kutil -
Service &
Support Lead

2 years

Kevin Clifford -
Customer
Engagement Specialist

2 years

Ross Bottorf -
Development Consultant

2 years
Seth Lessard -
Development Consultant
1 year
WIN THIS MONTH'S NEWSLETTER PRIZE!
ANSWER THIS MONTH'S QUESTION
FOR YOUR CHANCE TO WIN
This Month's Question

Which of the following is NOT a type of action item Innovia uses in the Findings stage of Value Stream Mapping?

Do-its

Events

Checklists

Projects

A winner will be chosen from the correct responses and will receive this month's prize + a small gift basket.

Last Month's Answer

Where can all your completed scheduled reports be found in Business Central?

Job Queue Entries Screen
Customer Card

Report Parameters

Report Inbox on the Role Center

Answer: D
Congratulations to Vanessa Thompson from Kirby Foods who won the Magnetic Phone Car Mount.