October has been a big month for the Microsoft Dynamics Community as we saw the first on premise release for Business Central. What exactly does this mean? It means everything you love about NAV is now fully integrated with the cloud. This release of Business Central is still NAV, the only difference you will notice is the name.
So what's new for this release? Full cloud integration, you can pull up your system anywhere, anytime. So let's say you're in your warehouse and you want to look up a part number for your manufacturing process but you are nowhere near your computer. No problem, you can pull up Business Central right from your phone. With Business Central you can have your data available on premise AND in the cloud. But there's more! This release is jam packed with over 100 new features, we can't list them all here, but we are happy to schedule a time to discuss how Business Central can help your company.
Want to learn more about the new release? Than contact us today at 800.834.7700 or email us at sales@innovia.com to schedule a time. One of our experienced staff can help you get on cloud nine.
Alan Wyne, CEO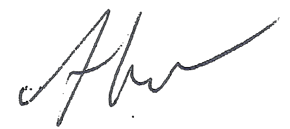 Data Clean up with RapidStart - Populating Data

This is the final part of a three-part series to demonstrate how RapidStart can be utilized. You can view part 1 here and part 2 here.

RapidStart. These words are a mystery for the average NAV user. Something they've heard about but are afraid of. Is it a myth or fact that this RapidStart can help a company correct data, populate newly setup dimensions and add records? It is no myth and I hope that by the time you finish this series you will realize that RapidStart can be a very powerful tool to help with data population.
Food Traceability: Understand the strengths, limitations, and risks of your current capabilities

Ask any senior executive at a food company about traceability, and they're likely to say, "We have solid capabilities in place."

Because if they don't have good traceability, they're not likely to admit it to an outsider.

It's as if some executives carry a list of regulatory requirements in their mind. If they've mentally checked the box of traceability, they're loath to consider the topic much further.
Be unreasonable. It's the only way

As I speak with owners, CEO's, and VP's of Sales I have come to learn one thing for certain. They all seem to miss why their sales people are consistently falling short of hitting their quota. They tell me they are not prospecting enough, they are not moving deals down the pipe fast enough or asking for their business. Those are all valid concerns.
Take control of your processes

If you are a NAV user, then you appreciate the flexibility of the NAV ERP solution. Unfortunately, that flexibility has not carried over into the Payroll and HR areas of your business until now.

Over the course of 2018, NAV Payroll has added new HR features to allow users to address Payroll and HR needs within their NAV ERP. Applicant tracking / onboarding and open enrollment are just two examples of new capabilities that are currently available in NAV Payroll.
Please join us in welcoming Holly Kutil to the Innovia Consulting family as our Service and Support Lead

. Holly has over 10 years experience as a NAV user. Holly will be working with our team to help enhance our system and processes in the Services and Support Group. Holly and her family live in the Cleveland, OH area, and her life mission is to mentor others to be the best possible versions of themselves through their professional and personal connections.
Please join us in welcoming Ross Bottorf to the Innovia Consulting family as our Development Consultant. Ross brings over 10 years experience as a Dynamics NAV Developer, and will be a good asset to the Innovia team. He graduated from Arizona State University and now resides in Tucson, Arizona with his wife and son. Ross enjoys playing the guitar, loves music and living in the Southwest.
Please join us in welcoming Dan Lenhart to the Innovia family as our new Project Manager. Dan has over 20 years of Operations experience in various managerial roles. From warehousing, inventories, and purchasing. He resides in Elkhart, IN with his wife. Family life is very important to them. Their weekends are frequently spent attending their 2 grandson's sporting events.
Jenny Hollingsworth
Senior Application Consultant/Mentor

13 years

Tom Doran
Chief Marketing Officer

11 years

Marlene Mankin
Application Consultant

4 years
Brian Hines
Chief Financial Officer

2 years

Tim Britton
Marketing Specialist

1 year
Shiny New Gadget of the Month
Wall-mounted - plugs into a Type B socket (US Standard)

Provides 2 USB ports & 4 US standard sockets for all your charging needs

A ThinkGeek creation & exclusive
This Month's Question

What are 2 of the 6 criteria for evaluating and comparing traceability capabilities?

Accuracy
Balance
Control
Dedication

A winner will be chosen from the correct responses and receive the Shiny New Gadget.

Last Month's Answer

What is the percentage of material errors found in corporate spreadsheets?

85%
25%
90%
40%

Answer: C

Congratulations goes to Tracie Cochrane, JK Findings, who won the Avengers: Infinity War movie.