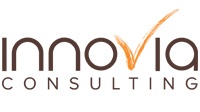 Microsoft Dynamics Business Central: Food Distributors Inventory Levels and Costs
Inventory costs money. Therefore, too much inventory equals money wasted.
Every distributor knows the cost of holding goods in stock. There are different costing methods, but in general, the cost of inventory is expressed as a percentage of the inventory value. It includes numerous variables such as capital, warehousing, depreciation, insurance, taxation, obsolescence, and shrinkage costs.