It's an exciting time for Innovia. For the last several years Innovia has grown by working with our existing customers and bringing new existing NAV users into our group. In 2019, Innovia began looking to also grow with the help of acquisitions. On November 4, 2019, Innovia completed the acquisition of Competitive Edge Services known in the industry as CES. CES is a NAV reseller based in Massachusetts with over 30 years of experience in the IT and ERP industry. In addition to the CES customers, Innovia will gain the well experienced CES staff.
As Innovia grows we are working hard to make sure that we continue to provide timely and accurate help for projects and support. Merging 2 businesses can be challenging but when there is a cultural fit and a focus on the needs of the customer, it makes the work easier. We are looking forward to working with the customers from CES and bringing them additional expertise and help. We are thrilled to have completed this acquisition and look forward to continued growth through existing customers, new customers and now acquisitions.
Alan Wyne, CEO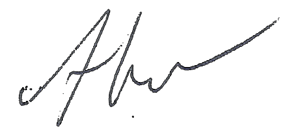 Pat Lacouture is joining our Customer Engagement Team where she will continue to work with her existing clients from Competitive Edge Services. Pat has been in the Microsoft Dynamics NAV space for 20+ years and is excited to bring her knowledge to team Innovia. Pat and her husband Kevin have been married for 25 years. Pat has 5 children and 2 grandchildren. In her spare time Pat loves to travel, sew, garden, cook and of course spend time with family and friends.
Lynne Hade is joining Innovia as an Application Consultant for our Rescue Squad (support team). Lynne's background has been in Marketing but she started using NAV as an end user in 2008 and quickly fell in love with it. Lynne is especially fond of the finance and technical side of the platform but is always willing to learn more of the system. In her spare time, Lynne enjoys photography, she especially loves capturing images of nautical themes and beaches. As a unique fun fact, Lynne has been a DJ in Florida.
Dhruv Patel is joining Innovia as a Development Consultant. Dhruv brings 18 years of experience in Microsoft Dynamics NAV in addition to expertise in Java and visual coding platforms. Dhruv has a Bachelor's of Science in Chemistry, and an additional degree in Higher Diploma Software Engineering (HDSE) from Gujarat University in India. Dhruv and his wife Ashaben have been married for 18 years and have two kids aged 16 and 13. In his spare time, Dhruv likes to watch sports, see movies and spend time with his family.
Bob Rainville is joining Innovia as a Senior Application Consultant. He has been working with Microsoft Dynamics NAV since 2001 with a focus in manufacturing and operations. At Innovia, Bob will be a part of Team Legends. Bob and his wife Edwarda have been married for 40 years and have 2 grown children and 3 grandchildren. In his spare time, Bob enjoys golfing and watching stock car racing (he is a retired racer).
Jeff Pergolski -
Customer Engagement
Specialist

11 years

Lisa Doran -
Senior Application
Consultant

3 years
WIN THIS MONTH'S NEWSLETTER PRIZE!
The New Tile Mate is a versatile finder for everyday things; ideal for individuals and families who want a cost-effective tracker for multiple items

Ring your things: use your smartphone to make your Tile ring

Find your phone: Can't find your phone? Simply double press the Tile button on your Tile to make your phone ring, even when it's on silent

Battery life: replaceable CR1632 battery
ANSWER THIS MONTH'S QUESTION
FOR YOUR CHANCE TO WIN
This Month's Question

What are 2 of the 5 major ways of integration?

Real-time data access
Automated Workflows
Data Visualization
O

ne interface for reporting from any system




A winner will be chosen from the correct responses and will receive this month's prize + a small gift basket.

Last Month's Answer

What are 2 of the 4 functions within a Business Intelligence solution?

Improve collaboration with colleagues

Entering data via Excel or online forms

Automated Reporting/Budgeting/Forecasting
Data Visualization

Answer: C & D

Congratulations to John Gaither from Amercian Art & Clay Company who won the Stranger Things Silhouette Plush Throw Blanket.