Last year Microsoft brought companies the opportunity to move from an annual enhancement payment structure to monthly payments. I wrote about this in the June 2020 newsletter but felt it was worth revisiting.
Moving to monthly payments provides many significant benefits to customers, including improved cash flow, (in most cases) a 3-for-1 conversion from NAV to BC SaaS users, and the protection of downgrade rights to BC/NAV versions older than two versions behind the current version.
You can still sign up for the monthly program if you have not yet paid your annual enhancement for 2021. If you prefer to pay annually but want access to the other benefits, you can still sign up for this program. You can pay Innovia for the entire year, and then we will take care of disbursing monthly payments to Microsoft.
To take advantage of this new program offer, you will need to ensure Innovia is your Cloud Services Provider. Doing so is a simple process that you can learn about on our website.
The next step is to contact your Innovia Customer Engagement Specialist and let them know that you would like to go on the monthly billing program. Innovia will set you up in the Microsoft Cloud Solution system. Once you are there, you receive Business Central licenses that equal the value of your current annual enhancement fee. No costs will change, and you will continue using the version you are currently running.
This opportunity is currently scheduled to close in June of 2021. While we hope that Microsoft will extend the deadline, you don't want to miss out. If you would like to learn more, we have a webinar and a blog specifically on this topic. If you have any questions, feel free to contact your Customer Engagement Specialist or our main office.
Best Regards,
Alan Wyne, CEO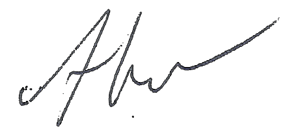 | | |
| --- | --- |
| | What is keeping your team from maximum productivity? These five barriers prevent many food distribution businesses from reaching their potential. |
| | |
| --- | --- |
| | If you agree that the best things in life are free, then you're going to want to check out the free apps for Dynamics 365 Business Central. Whether you're an end-user or a Microsoft Partner, this suite of free apps from Insight Works adds some cool functionality to Business Central. |
| | |
| --- | --- |
| | Working on documents together has always been challenging. Now with upgraded commenting in Microsoft 365, you'll be collaborating better than ever! |
| | |
| --- | --- |
| | Microsoft has released critical security updates for Exchange 2010, 2013, 2016, and 2019 to address a security vulnerability known as Hafnium. Note that Exchange Online servers were not affected, so if you are running your Exchange through Microsoft 365, you do not need to take action. |
We are excited to welcome Kayla Brown as our new Accounts Receivable Specialist. Before joining Innovia, Kayla worked for various employers ranging from customer service, product branding, sales, account management, and security. Kayla is a 2018 graduate of UW La Crosse with a dual-major in Psychology and Communication with an emphasis in Interpersonal Communication. In Kayla's free time, she enjoys spending time with her husband, playing fetch with her dog, and golfing when the weather permits.
We are happy to announce that Gabrielle French has joined Innovia as one of our new Application Consultants, joining Team Velocity. Gabrielle's start into consulting with MS Dynamics was non-linear, which is not uncommon. Upon graduating from the University of Texas at Austin, she journeyed through multiple positions, finding her way with every role. From her days as a Billing Clerk to Business Analyst in the recycling industry, she learned that she had an innate ability to see patterns where most think they don't exist. As a consultant, she finds joy in identifying issues and developing solutions that are not only sound but efficient. She has a proven track record of creating, improving, and implementing processes that increase efficiency across cross-functional departments. Gabrielle enjoys dancing and traveling in her free time; she can't wait to see the world.
We are excited to welcome Carolyn Hannon as one of our newest Senior Application Consultants, joining Team Rescue Squad. Carolyn has been working with NAV since the early years when it was called AVISTA. She has spent 24 of the last 30 years with Computer Counselors/Cost Control Software. While she has excelled at networking, design, documentation, implementation, and development, she wanted to get back to client-facing support, where she is best skilled. Carolyn and her husband live in Fishers, IN, with their four crazy dogs. They have four grown children, and they are huge Green Bay Packers fans. May is her favorite month in Indiana with the Indianapolis 500. Carolyn enjoys spending time with family and friends, participating in outdoor activities, and cruising in their Jeep.
John Grant -
Senior Application Consultant

13 years

Kevin Fons -
Senior Application Consultant

5 years

Rick Folkner -
Development Consultant

4 years
Gino Pack -
Project
Manager

2 years

Felix Morales -
Senior Application Consultant

2 years

Jim Augenstein -
Customer Engagement Specialist

1 year
Scott Warner -
Customer Engagement Specialist
1 year
WIN THIS MONTH'S NEWSLETTER PRIZE!
Dimmable ting tight with touch controls

Durable tabletop tripod

Universal phone holder

Bluetooth remote control
ANSWER THIS MONTH'S QUESTION
FOR YOUR CHANCE TO WIN
This Month's Question

What is the best way to ensure a specific colleague reviews a comment in the upgraded Comments experience?

Use the @ symbol with their name

Use the # symbol with their name

Type out their name with no special symbol preceding it
Do nothing; they'll see it!

A winner will be chosen from the correct responses and will receive this month's prize + a small gift basket.

Last Month's Answer

Which of the following statements is NOT true for a full SaaS deployment of Business Central?

Your system has a series of fail-safe and disaster recovery options

You can access built-in AI capabilities

Your data is protected by the latest Microsoft security technologies

You mush invest in physical server hardware

Answer: D
Congratulations to Pam Bird from Clean Control who won the Microsoft $25 Gift-card.