Innovia has a team dedicated to providing support to all our customers, which makes us somewhat unique in our industry. At most VARs, the same people who work on projects also handle customer support. We found that method did not provide the rapid response customers look for when they have a problem and need help, so we invested in staff specifically for our support practice.
We call this team the "Support Squad" and they provide care and rescue for you 24/7. They are there when you need help. The team consists of 10 well-experienced NAV and Business Central professionals. Their breadth of knowledge allows them to work on all versions of NAV/BC in every aspect of the system and cover most issues with ISV software.
You can contact our support department in several ways: submit a ticket from our website, email the team at Support@innovia.com, or call them at 855-856-8764. Innovia provides support 24/7/365. If you call after regular business hours, your call will be answered by a service that will forward your call to the staff on call that day. We tell our customers that if they are experiencing a true emergency, they should call us and not wait on the email. While we strive to respond quickly, if you are down, the sooner we know, the sooner we can move you to the front of the line.
Our goal is to provide the best service possible when you need help, and we want to fix your issue as quickly as possible and get you back up and running. No matter the size of your problem, large or small, you will receive the same top-notch response and service you deserve.
Don't spend hours trying to fix an issue that we can fix in minutes. If you are not a big user of our support team, try them. I'm sure you will find the results excellent and well worth the call.
Alan Wyne, CEO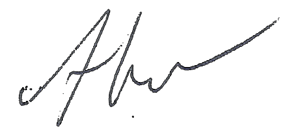 | | |
| --- | --- |
| | Microsoft is introducing a New Pricing Experience for Business Central / NAV and it will soon be the new standard. Learn all about it here. |
| | |
| --- | --- |
| | Learn how you and your team can manage a successful migration to the cloud with Business Central SaaS and the right tools. |
| | |
| --- | --- |
| | Four walls management will only take your business so far. Learn how to overcome modern business challenges and what you need to grow your organization. |
| | |
| --- | --- |
| | Learn how to use the power of Dynamics 365 Business Central and Nomad to create a B2B eCommerce experience that will turn visitors into loyal customers. |
Innovia proudly introduces our new Senior Application Consultant Barbara Gillett. After receiving a Degree in Computer Information Systems, Barbara has (for over 20 years) successfully coupled her strong computer-oriented mindset with an IT-based methodology in the development of detailed process controls. Barbara's confidence, perseverance, experience, and commitment to detail are essential keys to her work style. She has a strong passion to provide innovative and creative solutions to current problems through root cause analysis and continuous improvement practices. Barbara resides in Michigan with her husband of over 25 years. In her spare time, she spends a lot of time with her family and enjoys golfing, boating, and quilting.
Innovia welcomes Application Consultant Natalie Johnson. Natalie comes to Innovia with a bachelor's degree from St. Cloud State University in Minnesota. She started as an ERP consultant in 2017 and has experience with BC, NAV, and GP, with additional background in CRM and M365 products.
Natalie enjoys spending her free time in the Brainerd Lakes Area of Minnesota, where she resides with her husband, Eddie, and their two cats, Marvin and Donnie. Their summers are spent out on the lakes and at the many local resorts boating, fishing, and golfing, and they spend their winters enjoying the lakes by ice fishing, snowmobiling, and hockey.
Join us in welcoming our new Development Consultant Chris Schroeder. Chris comes to Innovia with extensive Business Central and IT administration experience. Chris started working with ERPs in 2005 as an IT system administrator and programmer. He started working with NAV in 2010 and has worked primarily in the manufacturing industry, including food, jewelry, solar panel, and CBD companies.

Chris lives in Colorado Springs with his two Yellow Labs. In his off time, Chris enjoys working with electronics, catching up on TV and movies, playing games, and fishkeeping.
WIN THIS MONTH'S NEWSLETTER PRIZE!
ANSWER THIS MONTH'S QUESTION
FOR YOUR CHANCE TO WIN
This Month's Question

What does not need to be present on your eCommerce check-out page?

Payment Method Option

Tracking Information

Customer Feedback Survey

Order Status Notification Option

Submit your answer to info@innovia.com. A winner will be chosen from the correct responses and will receive this month's prize + a small gift basket.

Last Month's Question

What is Lot Control called in Business Central?

Correct Answer B: Lot Tracking

Congratulations to Kim S. from Sunshine Mills who won our May prize.