Each time Innovia works with a customer on an upgrade, re-implementation, or new installation, we start by reviewing their business processes. In many cases, the customer thinks they understand how they operate internally but frequently when the discussion starts, they find their knowledge lacking. It is not uncommon to hear "We don't really do it that way, do we?" or "I'm not sure." In response to this issue, Innovia developed a methodology and offering to help customers define these internal processes.
Innovia can provide a Value Stream Mapping exercise to customers. This offering involves onsite or virtual meetings with select members of the customer's team. During these meetings, we analyze an internal process together and create two maps: the Current State and Future State maps.
The Current State map illustrates how the process works today.
The Future State map demonstrates how the customer would like the process to work in the future.
Both maps are presented in a flowchart diagram. Often, the savings realized by identifying inefficiencies from this exercise are significant.
To see how Value Stream Mapping works, feel free to watch this presentation from one of our Customer Conferences explaining the process. Innovia has also presented this topic at Community Summit and several other conferences. The interest is always strong.
Customers don't have to wait for an upgrade to take advantage of this offering. Anytime a process needs to be reviewed and revised is a good time to complete a Value Stream Mapping exercise. Contact your Customer Engagement representative at Innovia to find out more about this offering.
Best Regards,
Alan Wyne, CEO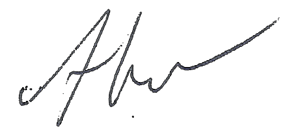 | | |
| --- | --- |
| | Innovia Training Workshops are no available in more ways than ever before! Find out how to find these classes on the DUG Skill-Up platform and AppSource. |
| | |
| --- | --- |
| | You might be thinking about implementing CRM at your business, but are your team and resources ready? Find out with this short, interactive quiz from Azamba. |
| | |
| --- | --- |
| | Are you listening to the Business Central podcast covering the latest news and interviews with Dynamics experts? It recently reached episode 50 and is going strong! Listen in and hear what's coming next! |
| | |
| --- | --- |
| | How is the driver shortage affecting the Food Distribution industry? ProCat shares stats and insights on the situation to help you move forward. |
Please join us in congratulating Taylor Laabs, who has been promoted to Support and Service Lead.

Taylor joined Innovia in August 2019 as one of our Technology Consultants and w

ill now be responsible for the ongoing operations of our support team. This position plays a vital role in providing the communication links between our support, ISV's, customers, and account management team. Taylor is excited to be taking on his new role, and the Innovia team couldn't be happier!
Also, please join us in congratulating Keith Sayer on his new position as Power Platform Team Lead. Keith has been one of our Marketing Specialists for the past year and a half. He

has already stepped up in this role taking on Power BI to build excellent reports and dashboards for the sales and marketing team. We continue to see more opportunity with the Power Platform and view it as a strategic tool we can use for our Business Central customers.
Another round of congratulations goes to Holly Kutil who has been with us since September 2018 as Support and Service Lead. Holly has transitioned over as one of our Customer Engagement Specialists and will be working with our team members in managing the ongoing relationships for building and deepening a healthy customer relationship with our customers. Holly has a strong knowledge base about our customers and will fit great in her new position.
Our final round of congratulations goes to Tim Britton, who has been promoted to Marketing Manager. Tim will lead all of our company marketing planning and execution to build the Innovia brand and drive the leads we need to hit our growth targets. He started with Innovia in the Fall of 2017 and has surpassed our marketing expectations with marvelous improvements to our website development, better SEO, content searchability, and layout. We look forward to Tim broadening our marketing strengths.
John Byrne -
Senior Development
Consultant

3 years

Gary Harpenau -
Customer Engagement Specialist

2 years
WIN THIS MONTH'S NEWSLETTER PRIZE!
Meet the all-new Echo Dot

Voice control your entertainment

Control your smart home

Connect with others
ANSWER THIS MONTH'S QUESTION
FOR YOUR CHANCE TO WIN
This Month's Question

Which of the following Innovia team members is a co-host of the Innovia Conversation Podcast?

Jeff Pergolski

Donavan Lane

Tom Doran

John Byrne

A winner will be chosen from the correct responses and will receive this month's prize + a small gift basket.

Last Month's Answer

Which of the following is NOT part of the Power Platform?

Power BI

Power Apps

Power Windows

Power Virtual Agents

Answer: C
Congratulations to Pam Conley from Lasallian Educational Research Initiatives, who won the Wemo Mini WiFi Smart Plug.