Innovia provides many ways for you to learn more about NAV/BC, ISVs, and even our company itself. On our website, we have blogs, case studies, and webinars (available both live and on-demand). Last year we also started a podcast that is hosted by our own Steve Waltz and Jeff Pergolski that covers a wide range of topics we think you may be interested in. In just the past year, our podcast hosts have interviewed Innovia staff members who perform unique roles, taught listeners valuable NAV/BC tips and tricks, welcomed ISV providers to share their expertise, and so much more! No matter the topic, Steve and Jeff provide comedic banter while staying focused on the subject at hand.
If you have always wondered what some of our staff at Innovia are like, I would recommend you listen to their episodes. You'll get a broad overview of their expertise, background, and career, but each episode remains focused on how they feel working at Innovia and how we best serve our customers. Donavan Lane, our founder, recently sat down for a podcast to talk about the history of Innovia. It is an interesting trip down memory lane that is well worth a listen (or a watch, we recorded a video version of that podcast that you can find here).
Other podcast episodes focus on add-on products with special guests from outside the company. We have even had conversations with customers who share their experiences working with NAV/BC and with Innovia specifically. The central goal of these podcasts is to inform the listener, but that doesn't mean it can't be entertaining along the way!
You can find every episode of the podcast on our website, or you can subscribe to our feed on your favorite streaming service to be notified when a new episode is available. Just search "The Innovia Conversation." Take a moment to listen. I'm sure you will enjoy it and learn something new!
Best Regards,
Alan Wyne, CEO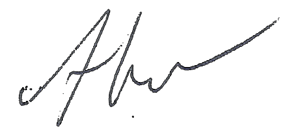 | | |
| --- | --- |
| | Have you heard about Navision but don't know its story? Find out about this history and how it influences BC/NAV today with Innovia CEO Alan Wyne. |
| | |
| --- | --- |
| | Avalara's 2020 sales tax changes midyear update covers the impact of COVID-19, two years of post-Wayfair regulations, and new taxes states are considering. Read a brief summary in this blog and get your FREE copy. |
| | |
| --- | --- |
| | Do you wish your email could get a little more organized on its own? Find out how rules in Outlook can help you gain control over the clutter. |
| | |
| --- | --- |
| | Learn a simple but effective trick to previewing the net change for your G/L accounts before posting! |
We are happy to announce Deanna Gray Minick has joined Innovia as one of our Project Managers. Deanna has over 15 years of experience in business and operations with a focus on strategic projects resulting from mergers, acquisitions, company expansions, and digital transformation initiatives. More recently Deanna was the project manager for a transportation and logistics company seeking to triple its market share in 6 months. Deanna has a BA in Political Science and an Executive Education Certificate in Contract Management and Negotiation from the University of Wisconsin-Madison, a Certificate in Web Design from College of Dupage, and is a Certified Scrum Master. Her greatest accomplishments are her three amazing children: Ryan, Haley, and Avery. She lives in Naperville, IL with her two daughters and two rescue pups, Jordy and Nely, named after her favorite Green Bay Packer.
We are happy to announce Thomas White has joined Innovia as one of our new Senior Application Consultants. Thomas has many years' experience in ERP full life-cycle implementations. He began implementing Macola and has worked with NAVISION since version 1.2 (attending the annual Directions event was memorable before social media). Thomas is a recovering CPA with a degree from Southern Illinois University. He learned programming using Cobalt code and punch cards. Thomas grew up a Chicago Bears and Cubs fan but now roots for the Dallas Cowboys and Texas Rangers. Thomas is an avid gardener, loves to go visit the farm, and resides in Fort Worth, Texas. Thomas has two daughters and one granddaughter, Patricia, who is perfect in every way.
Chad Williams -
COO

17 years

Bob Beaird -
Customer
Engagement Specialist

3 years
WIN THIS MONTH'S NEWSLETTER PRIZE!
New bee Fast Wireless Charging with 2X faster speed than standard wireless chargers. Faster and secure. Non-slip rubberized base provides a stable surface for quick placing and charging your device.
Made of aluminum headset stand and TPU rubber to provide a safe and stable foundation for your headphones. Supports all sizes headphone such as Sennheiser, Beats Beats Solo, Koss PortaPro, Sony, Philips, AKG
3 Different Charging Modes - 5W 7.5W and 10W
Red means it's ready to charge, blue is charging after fully charged, the light goes out. Note: can't charge for headphone
ANSWER THIS MONTH'S QUESTION
FOR YOUR CHANCE TO WIN
This Month's Question

Who was CEO of Microsoft at the time of Navision's acquisition?

Bill Gates
Steve Ballmer
Satya Nadella
Phil Spencer

A winner will be chosen from the correct responses and will receive this month's prize + a small gift basket.

Last Month's Answer

How long does the CSP – Enhancement Plan Renewal Offer (allowing you to pay Annual Enhancement fees monthly) last?

1 year
2 years
3 years
4 years

Answer: C
Congratulations to Kyle Rudolf from Peter Cremer who won the Amazon - Smart Plug.