Welcome to 2018 everyone!
When we first started over 34 years ago, technology companies had one thing in common: servers. Yes, those big, expensive, electricity sucking servers. All your information could be stored in one location which had to be maintained and cooled. Well, we figured what better way to ring in the New Year than officially shutting down our very last on premise server! Yep, all of our data is officially in the "cloud". No more electric bills and no more air conditioning costs. But the best part of utilizing our big, beautiful server room is that we have a new office now…one that has pretty front windows.
Now that our servers have been shut down, I can just run my business. And when my phone or PC locks up, all my information on Office or Dynamics 365 can be easily re-synced and running within minutes. Sounds awesome right?
Cloud computing promises to be a fundamental evolution in IT and Innovia Consulting can help! Enjoy lower costs, greater agility, and better resource utilization as part of your switch to Office and Dynamics 365.
On behalf of Innovia Consulting we hope you have a great and productive 2018.
Donavan D. Lane, CEO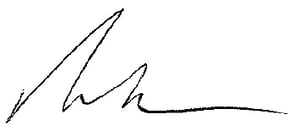 Cash Management - Bank Integration

For several years, Dynamics NAV has offered bank integration using Bank Data Conversion Services provided by AMC-Consult A/S. While this is a great service, it is limited to less than 70 supported banks in the US. So, if your bank is not one of the supported banks, does this mean you miss out on this great functionality? Not at all! With this functionality, custom files can be mapped within Dynamics NAV for bank statement imports or Positive Pay exports.
Using Notifications in NAV

Communications within a company is something all of us face. How do you quickly get needed information to your co-workers? Where is an easy place to store that information so that everyone who needs to see it can? Many of us use email to accomplish that task. The problem with email is we have to see it when it comes into our inbox and then find it later when we stored it in that perfect folder that we can no longer find. Well Microsoft has put a simple system into Dynamics NAV called notifications which helps remedy these issues.
Partner Spotlight- Q & A with Innovia Consulting

We are pleased to announce our partnership with Innovia Consulting, a business consulting services firm recognized for delivering exceptional client service and innovative ERP solutions built on Microsoft Dynamics NAV. With 33 years in the business, three locations in the Midwest and hundreds of business software implementations, the company's ERP experts have helped customers in nearly every industry and of every size – from mid-market to Fortune 1000 enterprises.
How NAVUG Enriched My Dynamics NAV Knowledge

I have worked with Dynamics NAV (Navision) for 18 years. In that time, there have been a great many changes, both to the product and in the NAV community. One of the biggest struggles for most of our customers was how to find resources to help them get more from their system…without having to pay Innovia for consulting time!
Nathan Peters -Senior Development Consultant

11 years

Joseph Gress -Senior Development Consultant

4 years
Shiny New Gadget of the Month
| | | |
| --- | --- | --- |
| | | These are the Sushi of the Starship Enterprise |
This Month's Question

When using notifications in NAV, how many users can be notified at once per note?

One
Two
Three
Four or more

A winner will be drawn from the correct responses and receive the Shiny New Gadget.

Last Month's Answer

What is the correct formula to find your company's working capital?

Total Sales - Cost of Goods Sold
(Current Assets - Inventories) / Current Liabilities
Inventory / Revenue
Current Assets - Current Liabilities

Answer: D

Congratulations go to Melvin Ver, JK Findings, who won the R2-D2 USB Car Charger.