Innovia Consulting is proud to announce, Insight Works as one of our Premium sponsors for our 2019 Customer Conference. Make sure to register here so you can join us.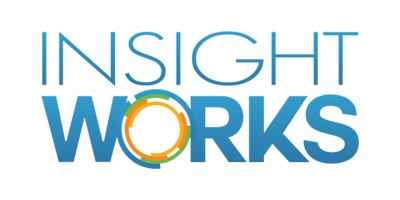 Insight Works is a global leader in productivity solutions for manufacturers, distributors, and supply chains. They offer end-to-end software applications ranging from procurement to warehouse management to manufacturing and shipping. Their product line includes:
Insight Works is a Microsoft Gold Certified Partner and a direct Microsoft Cloud Solution Provider. They are recognized as one of Canada's fastest growing companies and have received the 50 Best Managed IT Companies award. You will find Insight Works headquartered in Canada with a European presence in the Netherlands and remote offices in the US. Their products are distributed by a global network of Microsoft Partners. To learn more, visit their website.
Learn more about our partnership with Insight Works on our brand new Partner Page.
Ready for a Microsoft Dynamics NAV Upgrade? We've Completed Hundreds!

Where do I go for a Microsoft Dynamics NAV Upgrade? Well look no further than Innovia Consulting, we can help you with that. Get the support you need and get back to growing your business. We'll take care of the details of installing, customizing, upgrading, and supporting your Business Central / NAV environment, including Office 365 and Azure. It's all we do.
Economic Nexus laws may expose taxpayers to past tax liability

Are you one of those businesses that is taking a closer look at where you need to be collecting and remitting sales tax? With economic nexus and other remote seller sales tax laws sweeping the nation, businesses are taking a closer look at where they need to be collecting and remitting sales tax. In many instances, they're realizing they had an obligation to collect sales tax even before economic nexus laws took effect, due to existing nexus triggers (e.g., sending employees into the state, storing goods for sale in the state).
A Successful Admin is not an island!

Are you a part of a network community? The interaction you do with your peers and contemporaries needs to be the right fit. If you are an ERP Administrator and you find yourself sitting in a corner office or the basement, I am here to tell you that you are doing it wrong. If you have not found a group of ERP Administrators to network with on a regular basis, again you are doing it wrong. An admin cannot live on an island and cannot do it alone.
Tune Up your ERP System with CPM

Are you struggling with your ERP system? We have a solution for you. Today, Enterprise Resource Planning (ERP) systems are invaluable for optimizing the back office transactional and operational processes. However, ERP systems often do a less than optimal job of supporting a fully integrated and automated Reporting, Planning, Budgeting, and Forecasting process.
We are happy to announce Eduardo Diaz as one of our newest Application Consultants. Eduardo has over 10 years of NAV experience and over 20 years leading IT departments. In his last position, he was the IT Director for Minequip, a distributor of mining equipment. Eduardo and his wife Aniveny have been married for 18 years and have two teenage children Nicole and Julian. They live in sunny Miami, FL. In his spare time, Eduardo enjoys watching soccer, BBQing, and boating
We are happy to announce Marguerite Manelski as one of our new Application Consultants. Marguerite has over 12 years of experience as a NAV user with focuses on warehouse and purchasing. Marguerite and her husband Kenny live in the Cleveland, OH area with their 2 daughters. Marguerite's enjoys spending time with her family and traveling to warm beaches.
We are happy to announce Mike Weber as one of our new Project Managers. Mike will be leading the new Business Central Saas offering from Microsoft. Mike comes to us with over 20 years' experience in the ERP implementation world as a Project Manager. Mike resides in Waxhaw, North Carolina with his wife Michelle. Mike has 3 children and is expecting his first grandchild.
Daniel Palmer -
Development Consultant

2 years

Rick Folkner -
Development Consultant

2 years

Mickayla Traff -
Accounting
Specialist

2 years
Shiny New Gadget of the Month
Neatly holds cables on your desk or nightstand. Or wherever cables need wrangling.

Works with all cables and chargers - Cable not attractive enough? Use magnetic collars to boost its Tinder rating (3 included)

Compact and Stable.
This Month's Question

What are 2 potential scenarios you should consider as you determine your next sales tax move?

Look for a new car

Hold out for a tax amnesty program

Do Nothing
Take a trip

A winner will be chosen from the correct responses and receive the Shiny New Gadget.

Last Month's Answer

What is 1 of the Insight Works apps that is available on AppSource?

Lookout
Canadian Payroll
Tech Expert
Tidal

Answer: B

Congratulation goes to Mark Schramm, Alarm Detection Systems, INC, who won the Fandango Movie Gift Card .