We've made it past the start of 2021, and as we head into March, that means conferences are starting back up. While we expect most of them to be virtual events this year, that doesn't mean there isn't significant value you can gain from them. The first conference on the schedule for 2021 is DynamicsCon, March 16-18.
DynamicsCon is organized by the Dynamics User Group (DUG) and is free to all attendees. This event first occurred last fall, and the reviews and reactions were stellar. The significant focus areas are Business Central, Dynamics GP, Customer Engagement, Finance & Operations, and Power Platform. There are over 100 sessions planned across these product tracks.
You can sign up for the conference by going to DynamicsCon.com. Registration is 100% free. Once you are registered, go to the agenda section and select the presentations you want to attend. Be sure to plan on attending Innovia's session "Enhancing ERP Success: A Strategic Approach to Training/Engagement" at 3 pm ET on 3/16.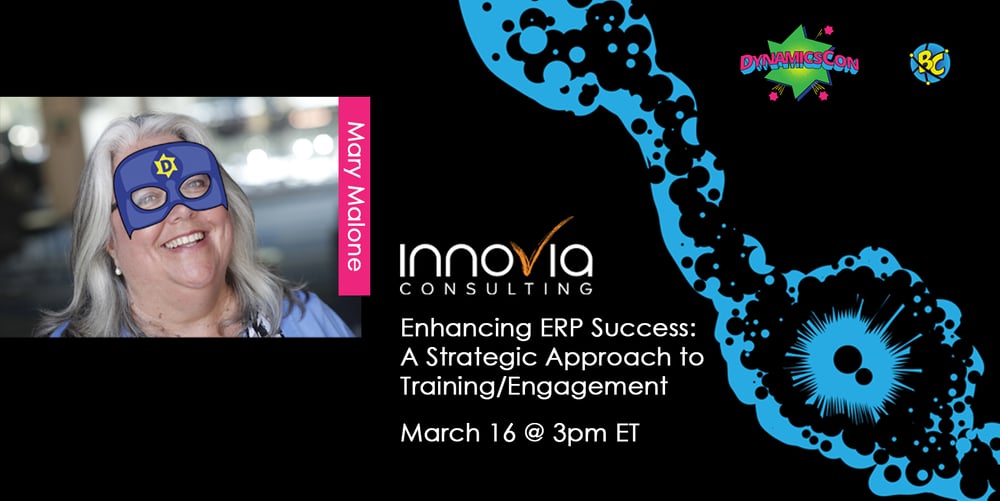 There will be a virtual exhibition hall and virtual meeting rooms for conversations with ISVs and your partner. It's a great time to look at ISV solutions you may be interested in and having one-on-one talks with your Innovia Customer Engagement Specialist. As we have at previous virtual events, Innovia will host a virtual scavenger hunt and have an open Teams meeting where you can drop in and say hello.
Innovia is a Platinum sponsor of the DynamicsCon Business Central track and a Gold sponsor for the Power Platform. We actively support the user group concept. In our experience, a strong user group community provides extraordinary benefits to all users. We strongly recommend that our customers join the Dynamics User Group and engage with the BC/NAV community there. Innovia will have a large presence at DynamicsCon, and we look forward to seeing you there.
Best Regards,
Alan Wyne, CEO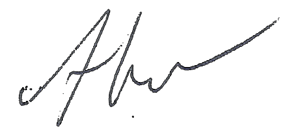 | | |
| --- | --- |
| | Time to refresh or expand your servers? With Microsoft Dynamics 365 Business Central, you have options! Learn why you might choose each approach: full SaaS, full on-premises, and Azure-hosted on-premises. |
| | |
| --- | --- |
| | Integration ... It's not just for huge enterprises anymore! Find out why small and mid-sized businesses can benefit from highly scalable integrations. |
| | |
| --- | --- |
| | Every ERP admin needs to know how to add users and assign their permission sets. Are you new to BC SaaS and need help finding where you can accomplish these tasks in the new interface? We've got you covered! |
| | |
| --- | --- |
| | Are you struggling to keep up with what's happening with sales tax laws? Learn what's new in 2021 with this insightful new report from Avalara. Read highlights and download your FREE copy today. |
We are excited to welcome Mitzi Ridley as one of our newest Senior Application Consultants on Team Endeavor. She has worked with BC/NAV since her first implementation as Director of Operations at The Great Fish Company. She then transitioned into the partner world and has been helping customers deploy and learn to use their ERP systems ever since. Mitzi lives and works from Lakeland, FL, a city she has moved to three times, making it officially home! In her free time, she likes to train and play with her dog Bear, learn random bits of knowledge, and spend time with friends and family.
We are happy to announce that Alan Crow has joined Innovia as one of our new Senior Application Consultants. Alan spent much of his career as a controller and CFO at several companies. At one of these companies, Alan selected Navision 5.0 as the company's ERP system, and he has been involved with BC/NAV ever since. After over ten years as a user, including three implementations, Alan abandoned monthly closes and began doing projects with companies that needed a helping hand with BC/NAV support, training, or implementation. When not working, Alan coaches youth soccer, conducts training classes for other coaches, and serves as the treasurer for his local, regional youth soccer organization. He also enjoys outdoor photography and hiking. Alan lives with his wife, Kathy, in Sherman Oaks, California, and they have two daughters who live in the Los Angeles area.
We are excited to welcome Crystal Tollison as one of our newest Senior Application Consultants, joining Team Rescue Squad. Crystal holds a degree in Accounting from Georgia State University and has worked as a BC/NAV consultant for more than 12 years. She will be leveraging her expertise in BC/NAV and finance/accounting to help customers solve day-to-day support challenges. Crystal works out of her home office in Georgia. She has two grown children, each with two sons, so she enjoys spending time outdoors with them, as well as landscaping, sewing, painting, and traveling.
Daniel Palmer -
Development Consultant

4 years

Mickayla Traff -
Accounting
Specialist

4 years

Marguerite Manelski -
Application
Consultant

2 years
Eduardo Diaz -
Application
Consultant

2 years

Al Figueroa -
Project
Manager

1 year
WIN THIS MONTH'S NEWSLETTER PRIZE!
Get the gift you want from Microsoft

Buy devices or games

Get the latest software or apps

Purchase movies, tv shows, and more

Even better: there's no expiration date to worry about
ANSWER THIS MONTH'S QUESTION
FOR YOUR CHANCE TO WIN
This Month's Question

Which of the following statements is NOT true for a full SaaS deployment of Business Central?

Your system has a series of fail-safe and disaster recovery options

You can access built-in AI capabilities

Your data is protected by the latest Microsoft security technologies

You must invest in physical server hardware

A winner will be chosen from the correct responses and will receive this month's prize + a small gift basket.