Innovia Consulting will be presenting seven sessions at this year's DynamicsCon Virtual Conference, March 15-17, 2022. Join this FREE event and experience expert speakers, online networking opportunities, and engaging educational sessions covering a range of cutting-edge tools, techniques, and product applications. Whether you're a new user or seasoned expert, this event is the perfect opportunity to improve your skills and gain tips and tricks from the best in the business – all from the comfort of your home!
Innovia Consulting is proud to be a Platinum Sponsor of DynamicsCon Virtual 2022.
Please check the list below for a complete list of sessions presented by Innovia for this year's event.
Sessions:
* All times are in EST.
** Click the presenter's name to learn more about them.
---
FORGET EVERYTHING YOU KNEW ABOUT REPORTING | Power Platform
Tuesday, March 15th, 11 - 11:30 am
Speaker: Keith Sayer
If you're like many business leaders, you may be drowning in reports. Spreadsheets come at a speed that makes it impossible to make sense of it all. But what if reporting was more than just something your team had to "get done" and instead helped them "get things done"? Learn how changing the way you understand and interact with "reports" will prepare you for success with Power BI. In this session, I'll go through strategies your business can use to adapt to this new paradigm and utilize the data at your fingertips in more impactful ways.
---
WAREHOUSING FUNCTIONALITY USING GREAT PLAINS VERSUS BUSINESS CENTRAL | GP
Tuesday, March 15th, 11 - 11:30 am
Speaker: Andrei Bruzgulis
Have you wished at some point or another that your existing ERP system could behave like a real warehouse management system (WMS) or provide the functionality that allows you to set up and grow your warehouse as your business requirements change? If so, join us in this session, where we will review side by side what Microsoft Dynamics 365 Business Central delivers out of the box compared to the functionality available in MS Dynamics Great Plains.
In this presentation, we will also be covering key building elements that are part of every WMS system:
Bins, types/priorities, contents/capacities

Warehouse zones/classes

Managing different units of measure in the true warehouse environment

Warehouse documents and more.
Join us and learn from the experts which is the best ERP system for your warehousing and business needs!
---
UNLOCK THE POWER OF POWER AUTOMATE IN D365 BUSINESS CENTRAL | Power Platform
Wednesday, March 16th, 1:30 - 2 pm
Speaker: Keith Sayer
In this short, practical session, I will cover how to overcome one of the biggest challenges to using Power Automate with Dynamics 365 Business Central: the need for a systemId to cross-reference any record in the system. Most records in the system key off of other fields like the "No." field, so it can be challenging to introduce useful automation because you can't access the right records. I'll demonstrate how to build an HTTP Get request in Power Automate and, then, what to do with the data that comes back so you can get the systemId you need to keep your automation idea moving forward!
---
CREATE A DYNAMIC POP-OUT PANEL IN POWER BI | Power Platform
Wednesday, March 16th, 2 - 2:30 pm
Speaker: Savannah Dill
Save more page real estate! Build a dynamic pop-out panel by utilizing buttons, bookmarks, and shapes in Power BI. When creating a complex report, you often have more data to present than the space that is available. In this session, I will show you how to create a dynamic pop-out panel that can save valuable page real estate by hiding slicers, extra visuals, or images.
---
HOW TO NOT FAIL AN ISV IMPLEMENTATION… MAYBE | BC NAV
Wednesday, March 16th, 2:30 - 3 pm
Speaker: Andrea Riviezzo
We've all been there. We think we found the perfect ISV solution, and then the whole implementation blew up in our face.
Don't get me wrong, most ISV implementations go smoothly, but even those require a good amount of prep work before buying. While we can't cover every ISV and its various oddities, we can at least have a high-level talk about some things you should consider before buying an ISV solution.
Sit back and let me tell you tales of ISV implementations gone wrong, so hopefully, you can avoid some of the mistakes I have witnessed.
---
TOOLS FOR THE ERP ADMIN IN BUSINESS CENTRAL SAAS | BC NAV
Thursday, March 17th, 11:30 am - 12 pm
Speaker: Gino Pack
This concise session is packed with useful information, tips, tricks, and know-how for ERP Administrators, both new and experienced!
---
DO YOU NEED A FULL-ON PO INTERVENTION? | BC NAV
Thursday, March 17th, 1 - 1:30 pm
Speakers: Krystle Conrad and Andrea Riviezzo
Does your purchase order relationship have some red-flags? Real talk time - I bet you and your POs could use some therapy, Krystle and Andrea are here for you. We'll take you through best practices, month-end close, reports, job queues, and as much as we can squeeze in along with stories from the road. Don't let your PO process be in love with someone else, come join us!
---

Meet our Presenters:
Keith Sayer Power Platform Team Lead
Keith discovered the Power Platform after spending many years working with CRM and Marketing Automation platforms and wondering, "Could we use this same type of logic across a company's tech stack?" Luckily, Microsoft was asking itself that same question! The Power Platform was the answer, and Keith's background allowed him to slot into it readily--first in Power BI, then Power Automate, and then the rest of the suite.
Today, Keith leads Innovia Consulting's Power Platform team in bringing clients fast-to-deploy Power Apps, insight-producing dashboards in Power BI, and automation across platforms to save them time and headaches in Power Automate. He has also led Innovia's efforts to adopt these technologies internally, allowing the entire team to see what's possible for customers. A lifelong student and teacher, he frequently writes about and teaches on Power Platform topics, marketing, and more.

Keith holds a B.A. in English from Anderson University and an M.T.S. from Vanderbilt University. He has worked in the higher education, nonprofit, and transportation fields in environments as diverse as a technology startup and a university hospital. Before joining the Power Platform world, he built experience in a broad range of functional roles, including marketing, customer service, operations, and safety/compliance. Most recently, he served as a content and CRM-focused marketing specialist right here at Innovia, lending him a unique understanding of the market positioning of his team's efforts.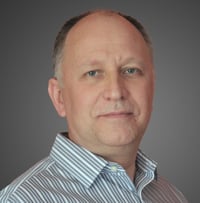 Andrei Bruzgulis Senior Application Consultant
Andrei Bruzgulis is a Senior Application Consultant with Innovia Consulting. He has implemented ERP systems at more than 40 companies in the US in diverse industries, like distribution, retail, manufacturing, healthcare, professional services, and insurance. In addition to Business Central/NAV, he also has experience implementing Insight Works solutions, Walters Kluwer tax solutions, Experlogix CPQ, and many more.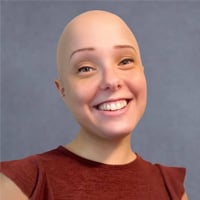 Savannah Dill Power Platform Consultant
Savannah Dill is an experienced graphic designer with an emerging taste for UX design and research who thinks of herself as a hybrid practitioner, both a thinker and a doer, being able not only to identify real opportunities at the fuzzy front end of the innovation process but also, design, develop and help drive a product to completion. Savannah plans on spearheading the innovation process at Innovia through design thinking and creating the best overall user experience for our clients. She has a strong and diverse academic background with a Bachelor of General Studies degree focused on Science and Mathematics from Indiana University South Bend and graduated with her master's degree in Emerging Media Design and Development at Ball State University in 2021. In her free time, she enjoys spending time outdoors, reading, and playing tabletop games.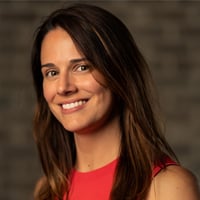 Andrea Riviezzo Application Consultant
Andrea comes from the consumer goods industry, where she held positions of Controller and ERP Manager. She has over ten years of accounting experience and six years of Business Central/ NAV experience as an end-user. Andrea is a strong advocate of user groups and has previously held positions such as Chairman of the Board of Advisors, Denver Chapter Leader, Planning Committee member, and other various committee positions. When she isn't working, you can find Andrea powerlifting at her local gym, where she ranks 2nd or 3rd place for the bench, deadlift, and squat in her age category. She also loves spending time with her two kids, Theo and Zoe, and Zuko, their Rankin Dragon.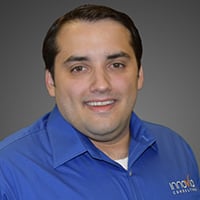 Gino Pack Director of Project Teams
From a young man, Gino has been working on two professional goals in life: To learn as much as he can about technology, and to teach others how to utilize technology in their everyday and professional life. Utilizing his two passions listed above, Gino works every day to help integrate technology into users' operations to increase both productivity and efficiency. Part-Time Gino also works with small businesses to help integrate technology into a world where it is becoming more and more of a need. He has experience working with law offices, manufacturing facilities, distribution facilities, and technology companies. In his personal life, his relationship with his Church, Wife (Nadia), Family, and his two dogs (Maximus & Stanley) are his backbone of support. Experience areas and experience integrating technology include Migration to Microsoft Office 365, Microsoft Dynamics NAV, Business Analysis, Project Management, Distribution, Law Offices, Not-For-Profit, plus more.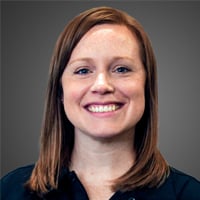 Krystle Conrad Application Consultant
Krystle came from the manufacturing industry, where she held the position of Customer Service/Continuous Improvement Manager. With over 15 years of customer service experience and a Six Sigma certification, Krystle knows what it takes to boost customer satisfaction while streamlining company processes. Krystle has BC/NAV experience from the user side, implementing and training users from order to invoicing.
Krystle lives in Pennsylvania with her husband, 4 children, and mini zoo (2 dogs, 2 tortoises, 2 poison dart frogs, a disabled chameleon, and a crested gecko).
If you have any questions please feel free to drop us a line at 800.834.7000 or email us at sales@innovia.com.