Each year I get the opportunity to attend Microsoft's Annual Worldwide Partner Conference. This conference not only gives us an opportunity to see the vision and direction of Microsoft, but a chance to sit down with key members of the Microsoft team. We get a chance to talk one-on-one to learn more about what the changes mean to us as a partner, and more importantly, how it affects our customers.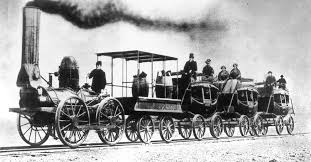 Each year there is a theme that everything relates to. This year's message was all around the digital transformation that is occurring. They spoke about the Forth Industrial Revolution by Klaus Schwab. We can look back and learn from the first three revolutions to better prepare us for the forth. The first industrial revolution from 1760-1840 when railroads and steam boats changed human imagination forever. It was the first time they realized they could build a machine that would allow them to travel faster than a horse.
The second industrial revolution started in 1870-1940. In this time frame, we moved from trollies and horses as the primary transportation method to the automobile being the primary method. It showed us just how fast we can change.
The third industrial revolution changed productivity and how we connect and communicate. All of this set the stage for the forth revolution. In this revolution, we're seeing things like autonomous vehicles, robotics, 3D printing, Genomic diagnostics, IoT (internet of things) and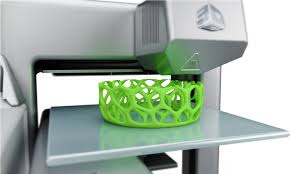 disruptive business models. The things that each industrial revolution have in common, is just one or two things are at the root of it. In the first revolution it was the steam engine, the second, the electrical power plant and combustion engine, and then it was the microprocessor in the third revolution. The forth revolution is all connected and fueled by the cloud. This puts Microsoft in the center of everything. Microsoft has spent over $7 billion dollars in capital expenditures in just this past year. They have over 100 datacenters in over 40 countries with millions of servers. They are also building out on their own and with partners a network to connect it all. They have more datacenters currently than AWS and Google combined.
Reflecting on this, it only makes me wonder where the next 10-20 years will take us. What do you do today that will seem completely foreign in 20 years????