You purchased your ERP system to automate processes, consolidate information, and help you run a more efficient and more profitable business, but there is no single system out there equipped to manage every aspects of your business to the highest degree. When you rely on your ERP system alone to manage invoices, you're probably spending far too much time with aging reports or spreadsheets, when you should be working with customers to collect invoices on time, building relationships, and increasing cash flow.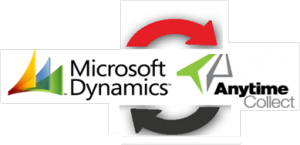 Integrated A/R management automation software can help you spend less time on administrative duties and more time on strategic, value-added tasks. Here are some of the benefits you'll see by putting Microsoft Dynamics NAV invoice collection on auto-pilot:
You'll always be focused on your most important activities.
Collectors traditionally spend way too much time prioritizing their activities and figuring out what needs to get done and not nearly enough time taking action. Accounts receivable automation software tells you exactly what you need to do, when you need to do it, and why as soon as you log into the software. This can help you quickly prioritize your day and make the most out of your 8 hours in the office.
You'll reduce mistakes & oversights that lead to late payments and disputes.
According to a study highlighted in an article on CFO.com, 49% on invoice disputes are the result of 'invalid or missing purchase order information.' This and other silly mistakes can be prevented with the use of accounts receivable management software. The system can be set up to notify you when an invoice is missing a predetermined piece of information; for example, a purchase order number. If an invoice is missing the required information, the system will alert you to the problem; giving you plenty of time to fix it before it leads to a dispute or late payment.
You'll be able to find information quickly and take action immediately.
An automated system consolidates all of your accounts receivable account information into one place and all in one screen. No more clicking from one screen to another, jumping in and out of programs, and trying to decipher notes scribbled in the margins of spreadsheets to find what you need to complete a task. You'll have instant access to information such as contact information, important dates, activity counts, disputes and broken promises, aging, open issues, open and overdue invoices, payments, average days to pay, a summary of communication, and more are at your fingertips 24/7.
You'll communicate with customers consistently.
Many companies send an invoice and do nothing until the invoice is late simply because they don't have the time to proactively send reminders and make phone calls as invoice due dates approach.
With integrated A/R automation, you can automatically send reminders and notifications as the due date approaches, when the invoice is past due, and as it continues to age- all with PDF copies of the invoice in question attached. You can even send a thank you note once the payment has been received. You set the rules that define every aspect of these and other automated activities so you're always in control.
You'll know where you're A/R stands at any point in time.
Monitoring and measuring A/R performance throughout the year is a proven tactic for companies to increase cash flow, but many don't make this a priority. Why? Because with spreadsheets and aging reports as the foundation of their strategy, gathering and analyzing information is extremely time consuming. With flexible reporting and an easy to read dashboard, collectors and managers alike can see a consolidated snapshot of a company's accounts receivable and a summary of credit and collections activities including important key performance indicators.
You'll get impressive results by making best practices possible.
The workflow engine behind the software is based on best practices. Additionally the software comes equipped with templates for collection activities, communications, reporting, etc. that have been designed by accounts receivable experts. In a 2013 study, PayStream Advisors found that companies who utilize accounts receivable management software recognize benefits such as:
 20 percent reduction in DSO
 25 percent reduction in past due receivables
 15 to 25 percent reduction in bad debt reserves.
 ROI in as little as two months
Learn more about the benefits of automated accounts receivable management and pick up a few invoice collection tips and tricks on our Website
This is an edited version of an article that previously appeared on the Anytime Collect blog