i. Handheld Device User Setup in Dynamics NAV
Initially, the display on the handheld device provides a login screen for the user to enter a user name and password.
These users are setup as Database Logins in NAV 2009 and earlier and in the ADCS Users screen in NAV 2013 and later. Here are screen shots of these two pages: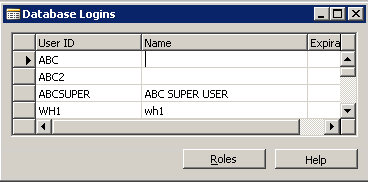 NAV 2009 and earlier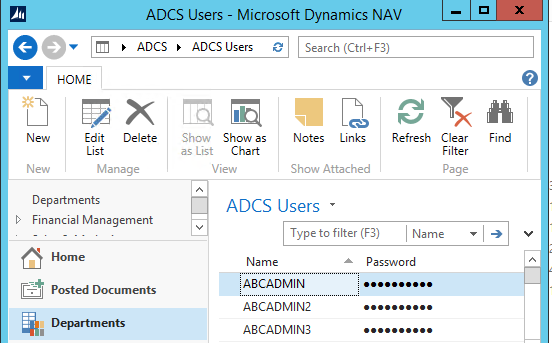 NAV 2013 and later
ii. The Main Menu on the Handheld Device
In addition to setting up the handheld users, you must specify the main menu that a given user will see on the handheld after they log in. This is done in the "ADCS Main Menu" column on the "Warehouse Employees" page. Here is a screen shot showing this page: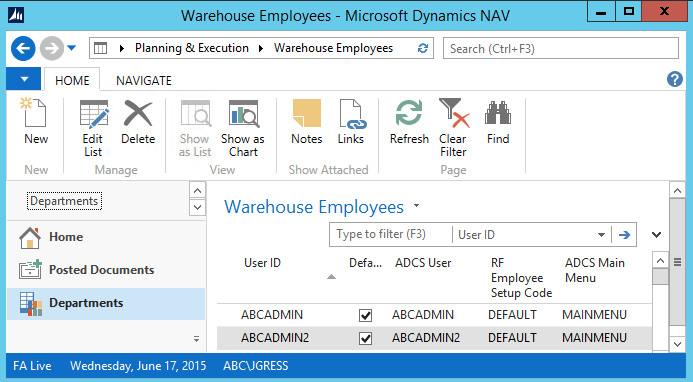 After authenticating, the handheld display shows a menu of functions such as "Pick Docs", "Phys.-Inv. Jnls.", "Logoff", and so on. This menu of functions is defined in the Miniform page in Dynamics NAV. Here is an example of this Miniform page for the MAINMENU miniform: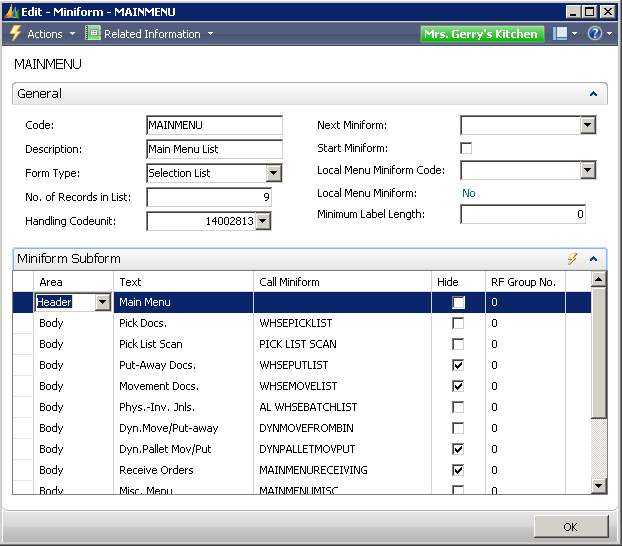 Here is the corresponding screen that will be displayed on the handheld device: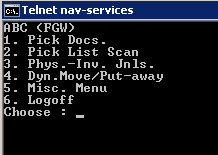 iii. Setting Up a Basic Miniform in Dynamics NAV
After the user selects one of these menu options, they are then presented with a screen of information from NAV related to the selected function along with fields where they can type or scan in information to record in NAV.
Here is an example of the miniform associated with the "Pick Docs." menu option from the previous screen shot: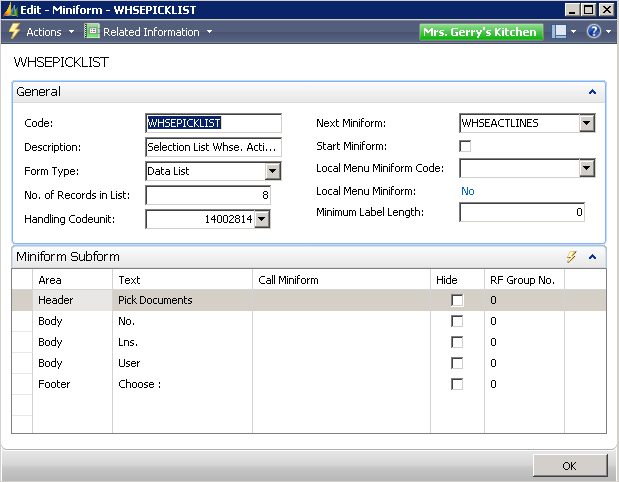 Here is an example of the corresponding screen that will be displayed if the user selects option 1." Pick Docs" on the main menu on the handheld device. This screen shows a list of Warehouse Pick Documents that are ready to be picked: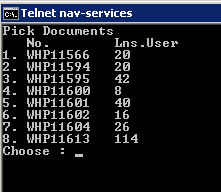 iv. Setting Up Additional Information for a Miniform in Dynamics NAV
Once the user chooses a specific warehouse pick document, they then get a screen that shows them specific information about the action they are to take such as the "Item No." that they need to pick and the "Bin Code" where they can find that item. Here is an example of a miniform that specifies this type of information: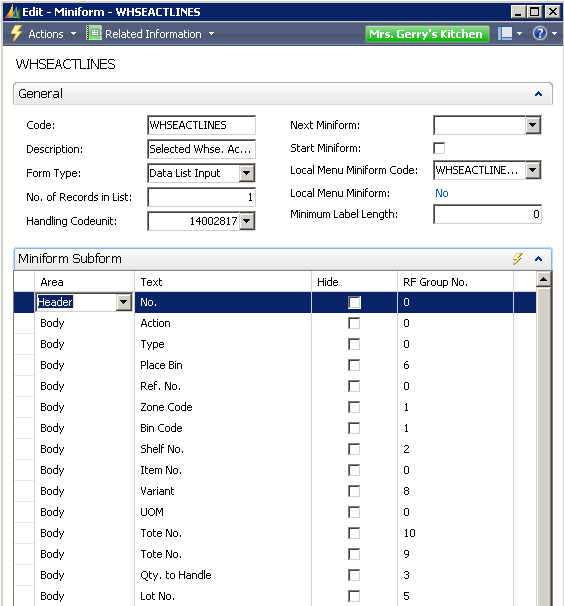 Here is a screen shot showing a specific Item that needs to be picked from a specific bin for a specific sales order: