What if you could upgrade you Dynamics NAV system in under a week?
Crazy right? I am not so certain. The Microsoft Dynamics NAV partner community just finished our annual conference (Directions). During this meeting Microsoft showed us NAV 2015. All I can say is "holy smokes"! I will go into some of the other features that are really cool in a minute, but the upgrade tool is flat out amazing.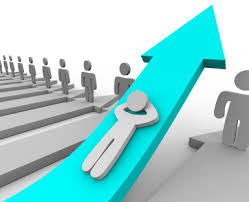 Microsoft has clearly listened to their customers. A major complaint the past few years is that users of Dynamics NAV simply had a very hard time cost justifying a system upgrade. System updates that previously may have run from $25,000 to $40,000 skyrocket to well over $100,000. Obviously, no one liked this trend. The driver was the redesign of Dynamics NAV from the ground up by Microsoft. While, ultimately, we were all promised that this work would pay off in the long run, for the past 4-5 years it has been painful for customers who needed to upgrade their system. Microsoft has finally delivered on the promise. During our meeting they upgraded a 2 GB NAV database with modifications in 11 minutes. LIVE…While we all watched! This is going to have a very positive impact on existing NAV users in the long run.
As is often the case, this is a good news/ bad news story. If a customer is on NAV 2009r2 or earlier, they will need to get to the NAV 2013 or later platform to take advantage of the new technology. So, there is one more tough upgrade in many NAV users future; but the GREAT news is that this should be the last time they have to part with significant dollars to keep their software on the most current release.
Microsoft is investing massive amounts of time and energy in continued development of Microsoft Dynamics NAV. Even better news is that Microsoft is basing these investments more and more upon end user input. So it is clearly a case of "you ask for it and you will get it". Microsoft has invested energy in having a key product development leader participate in the NAVUG Board of Advisors. This helps them stay very close to the user community.
So, if you are on an older version of NAV and have been sitting on the fence regarding an upgrade, take heart. The investment you will make this time around will put your company in a position to take advantage of all the great features that Microsoft continues to roll out without the upheaval that has come to be expected with an upgrade.
If you have not registered for NAVUG Summit do that now. Microsoft will be presenting all of this information to the user group in St. Louis. This is a don't miss season for attending this great educational NAV user event.
See you in St. Louis!