ABC Computers (now Innovia Consulting) was named to Accounting Technology's annual VAR 100 list. The list represents the top 100 Value-Added Resellers (VAR) in the USA.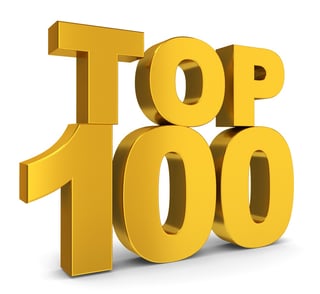 According to Donavan D. Lane, CEO, "We are proud to be ranked in this year's year's VAR 100 list. Being included on this prominent list of the top 1% of resellers in the country shows our commitment to our clients and excellence in customer service."
ABC is one of only three resellers in the Wisconsin on the list. "Having a premier ERP product with Microsoft Dynamics NAV (formerly Navision) has certainly contributed to our success. Because NAV allows rapid customization that adapts to our client's needs, it has been widely adopted as the ERP solution of choice for businesses."
The annual VAR 100 list appeared in the April issue of Accounting Technology. With thousands of firms servicing this industry, it is a tremendous accomplishment for ABC Computers to be selected among the top 100 VARs.
About Accounting Technology
The magazine keeps accounting and tax professionals informed of the latest products and trends so that they can use technology to improve their business practices and their bottom lines. It guides readers through the latest developments in "sell-to" products, the traditional applications such as ERP systems, tax preparation, write-up and practice management, that are sold by accounting professionals and the "sell-through" products, which firms recommend, install or sell.
About ABC Computers
ABC Computers is a leading midmarket systems integrator specializing in the deployment of Microsoft Dynamics NAV, network engineering, hardware and business consulting services.
Founded in 1984, the company has built its reputation on managing customer expectations and became an industry-recognized provider of information technology systems. With offices throughout the upper mid-west, the company has grown to manage clients both national and international, leveraging state-of-the-art technologies such as RFID, global connectivity and advanced applications in manufacturing and distribution that improve business efficiencies.
The company attained Microsoft Certified Gold Partner status and has earned the high-level satisfaction rating, Microsoft's Pinnacle Award for Excellence in Customer Service and global recognition for long-term relationships with clients.
ABC Computers is a privately held company. For more information, please contact info@abc-computers.com or visit http://www.abc-computers.com.
# # #
Products mentioned in this release are registered trademarks or trademarks of their respective holders.