The Innovia team will be out Monday, Sept. 5th,
in observance of Labor Day.
In case of an emergency, you can reach us at 1-855-856-8764.
Part of Innovia's business growth in the last three years has been through strategic acquisitions, and it is always exciting to make those announcements. We value welcoming new customers to our company and, just as importantly, welcoming new employees into the Innovia family. I am happy to announce that on August 29, 2022, Innovia Consulting completed the acquisition of the Dynamics Manufacturing Systems Inc (DMSI) NAV/Business Central (BC) practice. DMSI will retain all rights, ownership, and control of its existing ISV practice.
The customer base for this practice is primarily in Canada. Innovia already has staff and customers in Canada and will add additional staff with this acquisition. The acquisition allows us to expand our business footprint in an area we believe has significant growth opportunities.
Innovia has worked with DMSI for many years through its ISV offering. We have seen firsthand the quality of the work provided by DMSI and how our corporate cultures match. When DMSI decided to focus more on their ISV offering, discussions began to determine if we would be interested in taking over the NAV/BC practice. We rapidly completed the acquisition when we decided that the fit was good.
We look forward to continuing the excellent service provided by DMSI to their NAV/BC customers and continuing to grow our company with the business from Canada.
Alan Wyne, CEO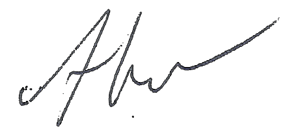 | | |
| --- | --- |
| | Learn how you can keep your company stocked with the items it needs to run day-to-day while saving money and reducing manual processes here. |
| | |
| --- | --- |
| | Learn how to set up EFT/ACH in your Dynamics365 Business Central to automatically handle your Accounts Payable processes. |
| | |
| --- | --- |
| | News sources have been predicting an economic downturn, but no one knows when or how bad. Learn what steps you can take now to prepare your business. |
| | |
| --- | --- |
| | Inventory level forecasting is vital to any company's success. Learn how to maintain the optimum level for your company with your Business Central system. |
Innovia also welcomes Project Manager, Rebecca Boyd. Rebecca has over 20 years of experience in business, including over five years in the Mental Health industry. She has held management roles in Supply Chain, Materials, Customer Service, Manufacturing ERP Support, BOM Configuration, and Lean/5S+Safety/JIT.
Rebecca has previous experience with implementations from the customer side, working with consultants to develop and test software customizations to best meet her company's goals. This gives Rebecca the unique insight and understanding of a customer's needs and expectations.
In her off time, Rebecca enjoys spending time with her husband and dog. She and her husband enjoy spending time on the water, sailing, and canoeing. She is also an avid reader and music lover and cherishes time with her extended family.
Join us as we welcome Claude Rustom as our new Senior Application Consultant. Claude has decades of ERP experience. He holds a Bachelor's degree in Information Systems from the University of Balamand in Lebanon and has multiple Microsoft certifications.

Since 2009, Claude has been working with Business Central implementations around the globe, including Europe, North America, the Middle East, and Africa. He is also proficient in business analysis in three languages, English, French, and Arabic.

In his off time, Claude enjoys spending time with his wife and two kids in his hometown of Napierville, Quebec. He also enjoys gardening, hiking, and soccer.
Innovia also welcomes Senior Application Consultant Chelsea Gibson. Chelsea has been working in the NAV/BC environment since 2014, implementing solutions specific to the needs of manufacturing companies. Her experience began in the production and operations for the automotive industry and has evolved to include experience with injection molding, food and beverage, and a host of diverse manufacturing processes. In conjunction with implementation, her interest in the automation of data collection in the ERP space has allowed her clients many opportunities to gain optimization using Microsoft-focused solutions.

After moving to Dalton, Georgia, in 2021, Chelsea spends a lot of her time working on home-improvement projects and gardening. Chelsea also enjoys cooking and baking vegetarian food. She has 2 dogs, 2 cats, and 2 horses that spend their free time following her around, begging for treats.
Innovia also welcomes Application Consultant Joel Pierre. Joel began his career as an accounting professional, spending some time as a controller and a CFO at different companies. Joel selected Business Central as the ERP of choice at one of these companies and has been in love with the software ever since. Utilizing his keen eye for process improvement, Joel looks for and implements solutions across the Microsoft stack, from Business Central to Power Platform.

Joel has a strong academic background coming from a Bachelor of Arts degree specializing in Philosophy. He enjoys spending time biking, doing charitable work, playing video games, and traveling.
WIN THIS MONTH'S NEWSLETTER PRIZE!
Small Size with Powerful Volume and Immersive Sound

Six Light colors can be changed by touching the circular sensor on the lamp

Easy Operations, supports Bluetooth Play, and also supports TF card and FM Radio by pressing the "mode" button to switch

High Capacity Battery



ANSWER THIS MONTH'S QUESTION
FOR YOUR CHANCE TO WIN
This Month's Question

How long does it typically take to Value Stream Map your company's processes?

A couple of hours

1-2 days

3-12 weeks

1+ years

Submit your answer to info@innovia.com. A winner will be chosen from the correct responses and will receive this month's prize + a small gift basket.

Last Month's Question

Which is not a problem with manual financial reporting?

Correct Answer D: Not enough unique file names

Congratulations to Elaine S. from Culver Franchising System who won our July prize.