As we work with customers we see one common area that gets missed: Training. Customers come to us to help them with a problem, make a modification or provide a new tool when frequently, with additional training, they could solve the issue internally. While providing services to our customers is how we stay in business, we also feel it is vitally important that customers become self-sufficient to a certain minimum level. In this newsletter, I will provide you with some simple tips to build that self-sufficiency.
Make sure you have at least 2 super users. A super user can provide expert analysis and support to internal staff. 1 super user should have expertise in the accounting, order entry and purchasing modules. The other super user should have expertise in the manufacturing, inventory and shipping/receiving modules. We call this 2 sides of the wall. On one side is the back-office application and on the other side is the operations application.
Build an internal user group. It doesn't take much to create an internal user group. Have them meet for 30 minutes to 1 hour each quarter. Discuss a topic and focus on solving an issue or showing a new feature. You can get your Innovia Account Manager involved to help provide support and expertise, many times at no charge to your company.
Finally, be active in NAVUG. Go to the chapter meetings, work with other users of NAV/BC. Create posts on the NAVUG website and help to provide answers. The NAVUG community is a great source for help and new ideas. Also, make sure at least 1 of your users is going to NAVUG Summit in Orlando. This is where you can spend a week going to informative sessions on NAV/BC and meet with other users, ISVs and people from Microsoft. It is the one event each year that is attended by over 5,000 other NAV users and is designed specifically for end users.
Alan Wyne, CEO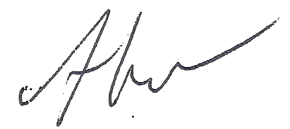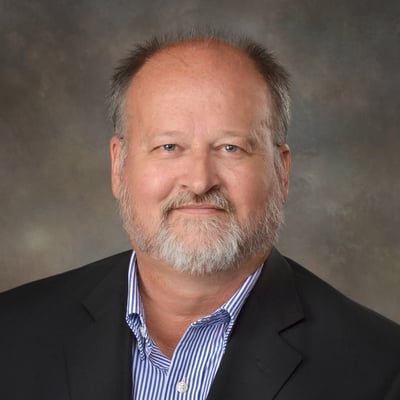 Are you using Jet Reports to get quick and detailed reports, anytime and anywhere? Now you can leverage that data to identify trends and other valuable insights for your business by upgrading to Jet Analytics. Upgrade from now until September 30 and harness the true power of your data at an affordable discount. Jet Analytics will propel your business forward and help you stay competitive. You'll keep everything you already love about Jet Reports and get additional features and functionality to help transform your business. Now is the time to upgrade and unleash the power of business analytics, along with the freedom of real business intelligence.

Learn more about Jet Analytics, sign up for a demo or contact your Innovia Account Manager to access this great promotional upgrade. When you book a demo before September 30, and upgrade within 30 days, we'll waive the set-up fee and include TWO months FREE for subscription when pre-paid for a year or waive your AEP cost for the entire first year for on-premise license upgrade purchases. This includes your Jet Reports AND Jet Analytics subscriptions.
Authenticity

You can't fake sincerity, and I am grateful for the opportunities I have had to do what I love for a living and help other people. I am free to be my authentic self because I love what I do! It is a good place for us to pause and reflect on who we are and what we are doing. Are we able to show up each day and be sincere and authentic in our positions? Amazing people and administrators are.
Your Search for the Best Food Manufacturing & Distribution Software Ends with Microsoft Dynamics 365 Business Central

The man hours spent on Web searches alone can quickly add up and become a full-time job. Innovia Consulting has a compelling story to tell you about why your search could (and really should) begin and quickly end with the foremost ERP software solution for food manufacturing and distribution companies - Microsoft Dynamics 365 Business Central. There are 2 decisive advantages to consider.
Using Business Intelligence in Demand Forecasting

Predictive analytics is becoming more and more mainstream, with growing volumes of data and readily accessible software ripe for transforming. In this blog post, we are going to cover the role of business intelligence in demand forecasting, an area of predictive analytics focused on customer demand. We'll explain what it is, how it works, and ways to start using demand forecasting with business intelligence software.
What is Streamlined Sales Tax, and Why Should You Care?

Even though it's been around since 2000 and has 24 member states, many businesses have a lot of questions about the Streamlined Sales and Use Tax Agreement. If you're faced with collecting sales tax in multiple states, it could be worth your while to learn about it: Any business that qualifies as a volunteer seller in Streamlined Sales Tax (SST) states may obtain sales tax calculation and reporting services from a Certified Service Provider, like Avalara, at no cost.
We are happy to announce Emma Pergolski has joined our team as our Marketing Intern. She works closely with the marketing department to create and execute marketing strategies aimed at building awareness of the Innovia Consulting Brand, identifying and nurturing leads, and providing valuable content useful for clients and prospects in every phase of the buyer's journey. Emma is a senior at the University of Wisconsin Milwaukee studying for a BA in Journalism, Advertising, and Media Studies with a minor in Digital Arts and Culture. She is expecting to graduate in December of 2019. In her free time, she enjoys traveling, shopping and going to concerts with her friends and family.
We are also happy to announce Breon Jennings as one of our newest Application Consultants. Breon has worked with Nav for a little over 3 years with a focus on Finance. Prior to Nav, Breon, worked with children based programs of all kinds including, running after-school programs, coaching basketball, and children's ministries. Breon is currently a part of Think Big For Kids, a non-profit organization in the Tampa Bay area giving middle school aged children in the Boys and Girls Clubs exposure to many different careers and a mentor to help them prepare for life after graduation. He lives in Ruskin, FL and in his free time, enjoys outside activities of all kinds, traveling to new places, watching sports, and playing chess.
Valerie Ingersoll -
Senior Development Consultant

16 years
Shiny New Gadget of the Month
Starring: Robert Downey Jr., Bradley Cooper, Chris Evans, Mark Ruffalo, Scarlett Johanssen, Jeremy Renner, Don Cheadle, Josh Brolin

Action/Adventure

A 4K/UHD/Blu-ray/digital combo

Perfect for the Marvel Avenger enthusiast




This Month's Question

What are 2 of the 5 tools that the Innovia Advantage provides?

Optimized scheduling
Down time for lunch
A day at the beach
Automated Workflows

A winner will be chosen from the correct responses and receive the Shiny New Gadget.

Last Month's Answer

While in Presenter View, you have 3 options in the upper left of your screen. What is one option?

Turn off animations
Skip the next Slide
End Slide Show
Use laser Pointer

Answer: C

Congratulation goes to Andrea Oxley, Culver Franchising System, who won the Stranger Things Hawkins Cooler.