It has been said that life is a journey full of discovery and learning. To that end, Innovia works with our staff and customers to make ongoing learning a reality. Recently, we announced our new training class offerings for BC/NAV users called Innovia Training Workshops. We have launched 14 classes which cover a wide range of topics, all presented by Innovia's experienced staff. You can see a list of the classes and register for them at innovia.com/workshops.
For the time being, the classes are all virtual, meaning you can access them from anywhere. Depending on the topic, they range from 2 hours to 3 days in duration. We have priced the classes to be easily affordable for all companies. The fee structure is:
½ day class: $195
1 day class: $395
2 day class: $1,495
3 day class: $1,995
Uniquely, our ½ day and 1 day offerings are priced per company, meaning you only pay once for any number of people from your company to attend. We believe education is important and that this approach will help you ensure your staff is getting the maximum value out of the course. Also, we will hold the class regardless of the number of people attending. Classes are NEVER canceled due to the number of attendees.
For those of you who are existing Innovia customers, we provide an added discount. If we are your Partner of Record, you get 10% off the list price. If we are your registered Cloud Solution Provider, that discount grows to 20%. If you have questions regarding the pricing and discounts, please contact your customer engagement specialist for details.
We are just getting started with our push to provide more education and training for our customers and the BC/NAV community as a whole. New classes will be added on a regular basis. Innovia has a long history of supporting the community with technical expertise and training. We see this as an important next step in that journey. Take some time to look at our offerings and sign up for a class. If you don't see a topic you are looking for, contact your customer engagement specialist and suggest your topic. It could make our next round of classes.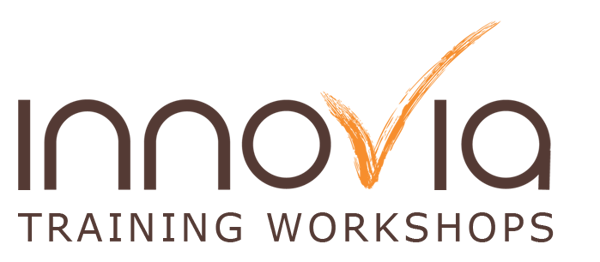 Best Regards,
Alan Wyne, CEO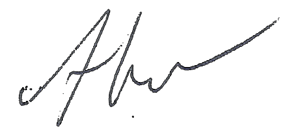 | | |
| --- | --- |
| | How do you work with your Microsoft partner? Learn the steps you can take to make this relationship as fruitful as possible. |
| | |
| --- | --- |
| | As part of the ADP Partner Advantage Program, Innovia Consulting can help you take advantage of unique resources to strengthen your HR, payroll, and more! |
| | |
| --- | --- |
| | If you're still relying on paper documents at your warehouse, there's a better way! Here are 5 top benefits of switching to a digital warehouse, courtesy of Tasklet Factory. |
| | |
| --- | --- |
| | There are many, many resources out there to help you learn Business Central/NAV. Here are some that we recommend for all users. |
We are excited to announce that Nick Anzano has joined Innovia Consulting as a Senior Application Consultant. Nick has been working with Business Central/NAV since 2009 with an emphasis on Manufacturing. Nick graduated from the NYU Stern School of Business with a degree in accounting and started his career in public accounting firms. Moving into the corporate environment, Nick worked for Fortune 1000 manufacturing and distribution companies and got involved with technology. Nick has designed and implemented ERP and workflow automation systems for clients in the discrete manufacturing, process manufacturing, pharmaceuticals, and wholesale distribution industries. Nick is a Certified Microsoft Professional with certifications in Microsoft SQL Server, and BC/NAV development. He lives in the "hills" of northwest New Jersey with his wife, daughter, and fearless 7.5-pound guard dog. He is a private pilot, so he flies whenever possible, and he enjoys hiking and woodworking.
We are excited to welcome Elizabeth Huber to Innovia Consulting as an Application Consultant on Team Rescue Squad, the Innovia Customer Care Team. Elizabeth has been helping businesses improve processes and maximize their use of technology in a wide range of industries, including retail, call center, health insurance, construction, and more. She is a certified Project Management Professional (PMP) and highly skilled in BC/NAV as well as a wide range of ISV solutions. She resides in Atlanta, GA, and loves animals, traveling, and learning new languages.
We are also happy to announce Alicia Rojas has joined Innovia Consulting as one of our newest Application Consultants on the Customer Care team. Alicia has over 15 years of experience as a BC/NAV user with a focus on Finance. She started her career working for a non-profit, but she also has experience in the oil/gas and communication industries. She lives in Houston, TX, with her son. In her spare time, she enjoys working in her garden and is looking forward to next year's MS 150 benefit ride to support multiple sclerosis research.
Jenny Hollingsworth -
Senior Application
Consultant

15 years

Tom Doran -
CMO

13 years

Marlene Mankin -
Application Consultant

6 years
Brian Hines -
CFO

4 years

Tim Britton -
Marketing Specialist

3 years
WIN THIS MONTH'S NEWSLETTER PRIZE!
Voice-controlled Smart Speaker with Alexa

Made for any room

Voice-control your music

Voice-control your smart home

Alexa is always getting smarter

Call almost anyone hands-free using your voice
ANSWER THIS MONTH'S QUESTION
FOR YOUR CHANCE TO WIN
This Month's Question

What can Innovia Consulting customers do to increase their 10% discount on Innovia Training Workshops to a 20% discount?

Ask nicely

Designate Innovia as their CSP provider

Purchase 5 or more sessions

Upgrade their system

A winner will be chosen from the correct responses and will receive this month's prize + a small gift basket.

Last Month's Answer

Which of the following is NOT a type of action item Innovia uses in the Findings stage of Value Stream Mapping?

Do-its
Events

Checklists

Projects

Answer: C
Congratulations to Andrea Oxley from Culver Franchising System who won the Wonder Woman 4K Ultra HD Blu-ray.